What we know about the 7 people found dead at an Oklahoma property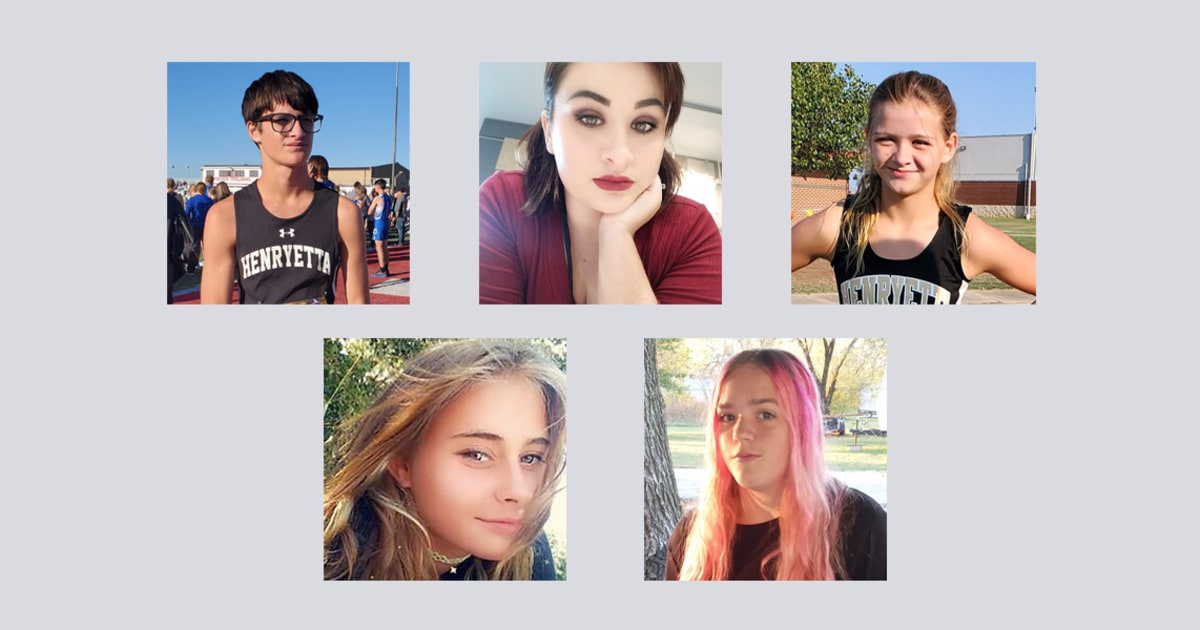 An aspiring teacher. An "amazing angel." Three siblings and their mother. They were among the seven people found dead Monday at an Oklahoma property where a few teenage friends had planned to have a sleepover, relatives said.
Authorities in Okmulgee County have offered few details about the bodies discovered just outside the rural community of Henryetta, including how they died or who killed them.
Okmulgee County Sheriff Eddy Rice said Monday that convicted rapist Jesse McFadden, who had been scheduled to appear at trial Monday on charges of child pornography and soliciting sexual conduct/communication with a minor, appeared to be among the dead.  
The medical examiner's office would confirm his and the other identities, Rice said.
Families identify victims
Nathan Brewer said in an interview Tuesday that the state medical examiner's office told him that his daughter, Brittany Brewer, 15, died of a gunshot wound to the head.
She was one of two teens who police had issued an alert for Monday, saying they were last seen at 1:22 a.m. Monday at an unspecified address in Henryetta and were believed to have been traveling with McFadden in his white Chevrolet Avalanche.
The state's chief medical examiner, Eric Pfeifer, did not respond to a request for comment about Brittany's cause of death.
Joe Prentice, a spokesman for the violent crime task force investigating the deaths, declined to comment, saying no information will be released until all autopsies were complete.
Janette Mayo wrote on Facebook and told The Associated Press that her daughter, Holly Guess, was found dead on the property, as were her three children — Rylee Elizabeth Allen, Michael James Mayo and Tiffany Dore Guess.
Holly Guess married Jesse McFadden last year, according to marriage records filed with Okmulgee County.
Mayo, 59, told The AP that the sheriff's office said her daughter and grandchildren had died from gunshot wounds.
Mayo did not respond to requests for comment. But in her Facebook post she named McFadden as the killer and called him a "monster."
"My daughter loved her children and yes she married the man who killed them but she was fooled by his charm," Mayo wrote. "I have a hole in my heart that he created by his actions."
A routine sleepover
Ivy Webster, 14, who had been reported missing with Brittany, was also among the seven people found at the property, her parents told NBC's "TODAY" show and The AP.
"She was pure good," Ivy's father, Justin Webster, told "TODAY." "The devil took her from us."
Justin Webster and his wife, Ashleigh Webster, recalled their daughter Ivy as a sweet-natured softball and animal lover.
When a bee once stung Ivy, Ashleigh Webster said, her daughter cried from sadness: she'd been trying to save the insect.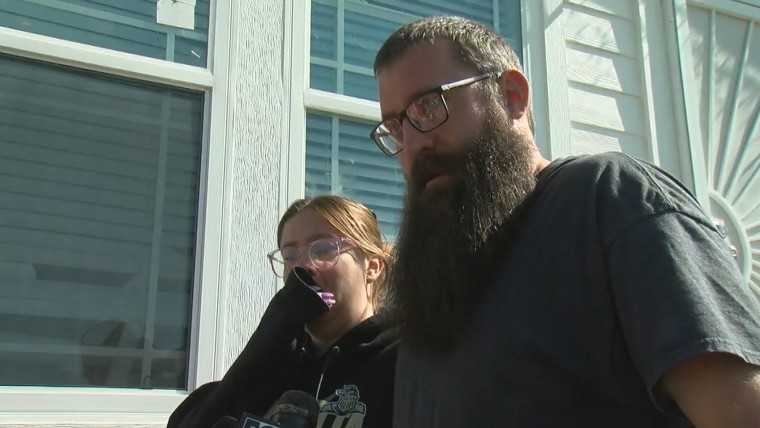 Brewer described Brittany as outgoing and motivated — an honor roll student who was recently selected as "Miss Henryetta" for an upcoming regional pageant and still found time to help him write emails and invoices for his parking lot maintenance company.
"She would have gave the shirt off her back for anybody," Brewer said. "She was my sidekick. She was always there."
Brittany's mother, Malaina Schabell, who lives in Texas, said her daughter turned 15 the week before she was killed. She said she video-chatted with Brittany most weekends and became worried when she didn't hear from her over the weekend.
"Sunday came… I still never got any response from her, and I thought it was a little odd that she hadn't called me yet," Schabell told NBC affiliate KJRH of Tulsa. "I had a bad feeling about something, but I didn't know what it was about."
Brittany, Ivy and Tiffany were supposed to have spent the weekend together as they'd done before, having a "normal" sleepover at Tiffany's home, Brewer said.
To Justin Webster, such plans had become routine. He said his family had moved to the area from Texas in 2020 and Ivy and Tiffany quickly became best friends, he told "TODAY." So did his son, Parker, and Tiffany's brother, Michael Mayo, he said.
"Almost every single weekend it was either Tiffany and Michael staying the night over here, or I mean they live maybe a quarter-mile down the road from us, and on some some weekends we would let Parker and Ivy go stay over there," he said.
Criminal history
Webster didn't know about Jesse McFadden's criminal history or that while he was in state prison, he was accused of sending sexually explicit photos to a 16-year-old girl and acting in a way that prosecutors described in court documents as "manipulative and controlling of the victim."
McFadden's lawyer has not responded to requests for comment.
Court documents show that McFadden planned to argue that the phone he used belonged to another inmate and that McFadden had been in touch with the teen's 21-year-old friend.
In a brief interview Tuesday, McFadden's mother, Ladonna McFadden, said she hadn't "had any time to think about my son or anything like that."
"I don't understand it," she said. "I never, ever, ever would have expected anything like this."
Brewer, who also didn't know about Jesse McFadden's past, said that he'd met him a few times and that he seemed like a "nice, normal person."
Mourners pay tribute
The last time Brewer heard from his daughter was Sunday morning, when she sent him an oddly phrased text message indicating that they were going to a ranch that belonged to Jesse McFadden's family.
Still, the message prompted no red flags, Brewer said: "They'd been there before."
He called authorities the next morning after he realized his daughter hadn't boarded her bus to school.
On Tuesday, with Brewer's world upended, that bus stop had been transformed. With donations from local businesses and residents — and a brief mention on Brewer's Facebook page telling people to stop by his home — he'd begun planting a flower garden at the spot where she once stood.
CORRECTION (May 3, 2023, 9:13 p.m. ET): A previous correction on this article misstated the error. The article misidentified who recalled an anecdote about Ivy Webster saving a bee. It was Ashleigh Webster, not Justin Webster.
What we know about the 7 people found dead at an Oklahoma property
Reviewed by
RP
on
May 04, 2023
Rating: