Mercedes-Maybach S-Class Trims : S580, S580e, S680, Limited-editions S680 By Virgil Abloh And S680 Haute Voiture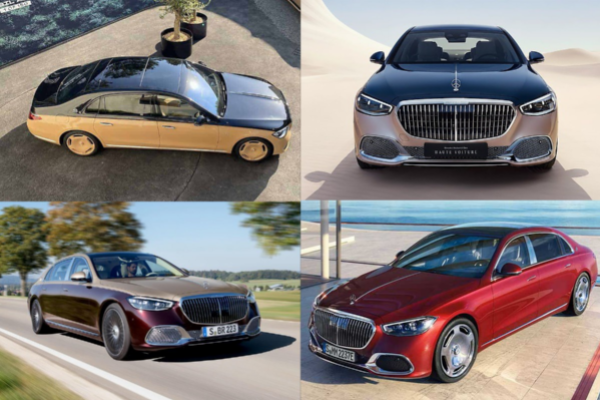 2023 Mercedes-Maybach S-Class luxury sedan trims, from S580 and S680 to the limited-editions S680 by Virgil Abloh and S680 Haute Voiture.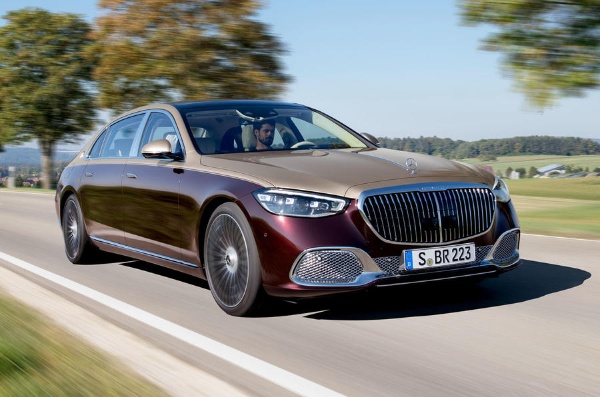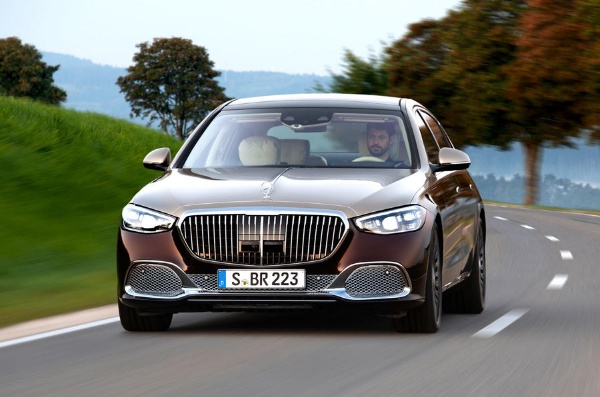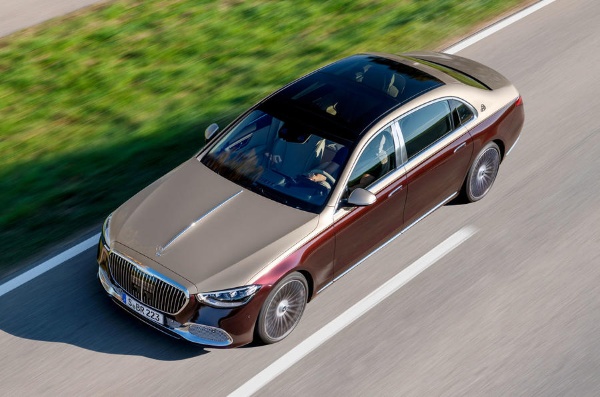 The latest-generation Maybach variant of the Mercedes-Benz S-Class, the Mercedes-Maybach S-Class flagship limousine, arrived in November 2020 as the pinnacle of the new luxury saloon range.
Designed to compete with the likes of Bentley Flying Spur and Rolls-Royce Ghost, the all-new extra-long Maybach has been stretched by 7 inches to offer more space and premium features for rear-seat occupants.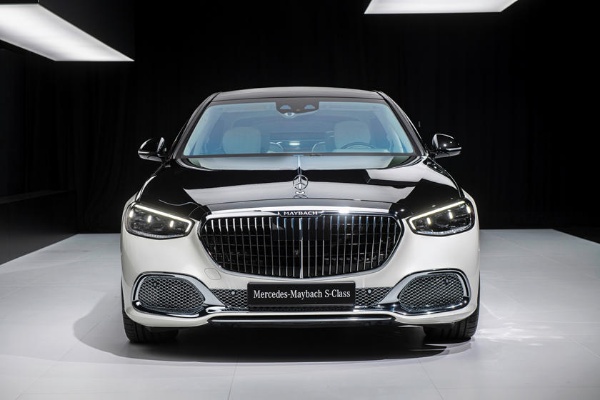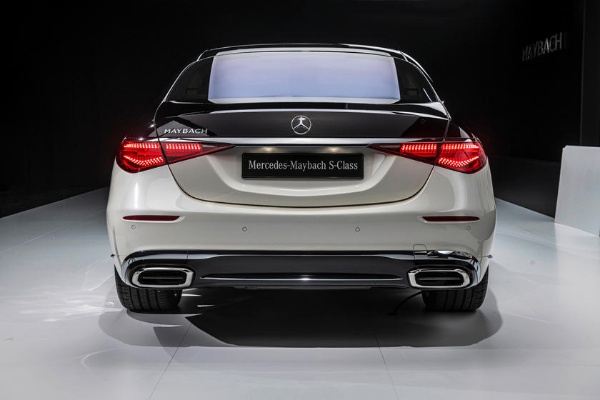 On the outside, the all-new Mercedes-Maybach S-Class comes with its unique Maybach badges and two-tone paintjob, unique grille and bumpers, as well as bespoke wheels.
Inside, standard features includes 5 display screens; including a 12.3-inch digital instrument cluster, a new 12.8-inch OLED touchscreen and 1,750-watt Burmester audio system.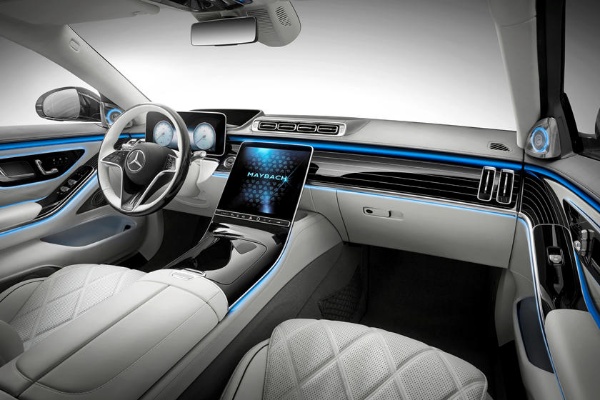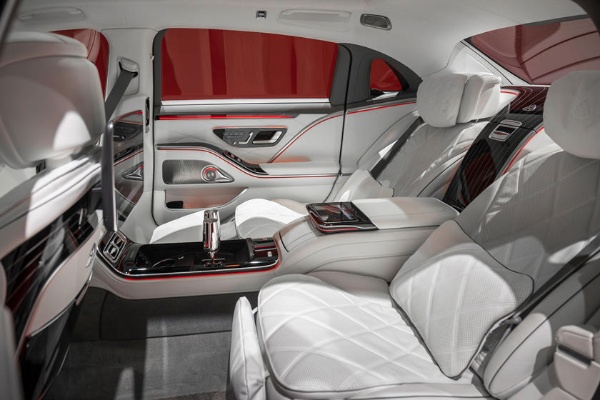 The Mercedes-Maybach S-Class is available in S580 and the range-topping S680 trims. Powered by 496-hp twin-turbocharged 4.0-liter V-8 engine, the Mercedes-Maybach S580 starts at $184,900, while the S680, which gets a powerful 621-hp 6.0-liter V-12 engine is priced from $229,000.
Also available is the Mercedes-Maybach S580e, a plug-in hybrid, which Mercedes luxury sub-brand said will have a maximum range of 62 miles on full charge.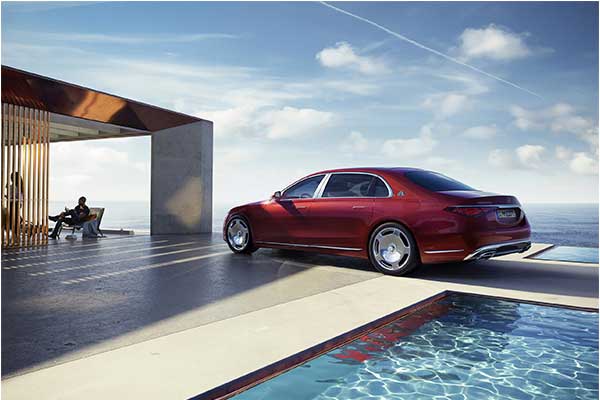 Mercedes-Maybach S-Class by Virgil Abloh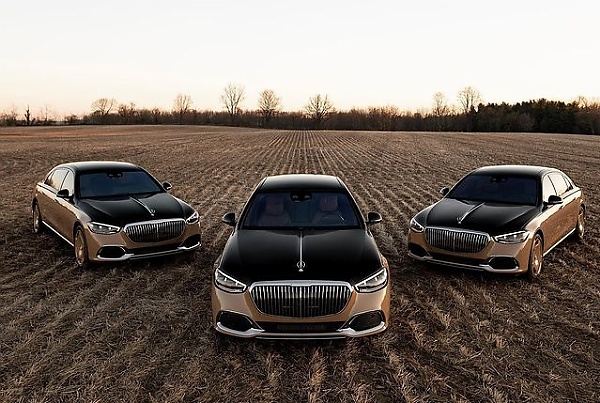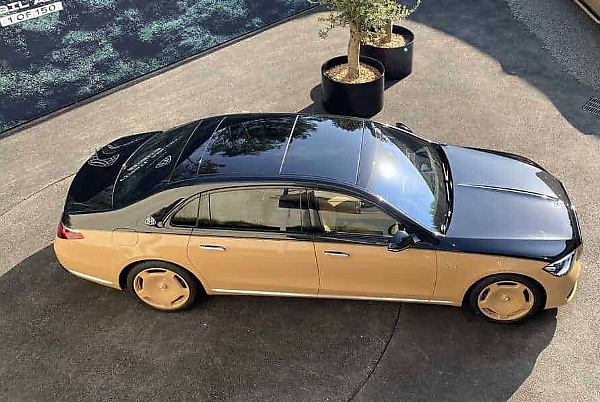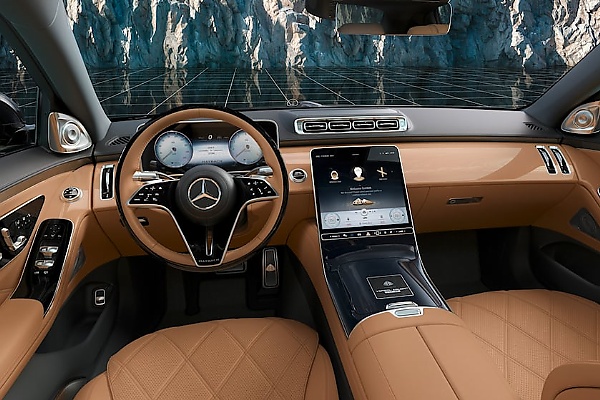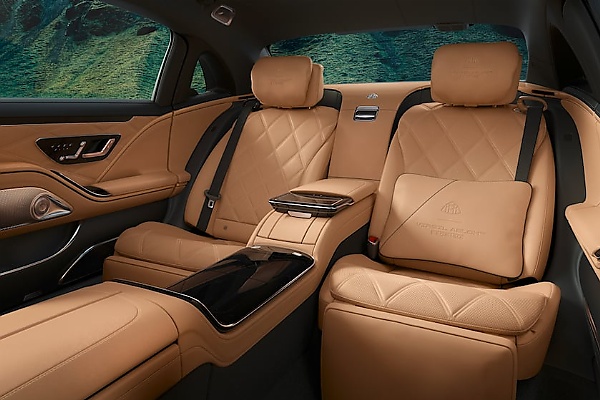 In addition, the Mercedes-Maybach S-Class is offered in two fashion-forward special editions for 2023, including the limited-edition S680 by Virgil Abloh, which pays tribute to the late fashion designer.
Limited to just 150 examples worldwide, the S680 by Virgil Abloh is priced from $500,000. It is finished in a unique two-tone 'glossy Obsidian Black and a sand-colored paint combination' borrowed directly from Project Maybach. The two-tone theme continues throughout the car's luxurious interior.
Mercedes-Maybach S-Class Haute Voiture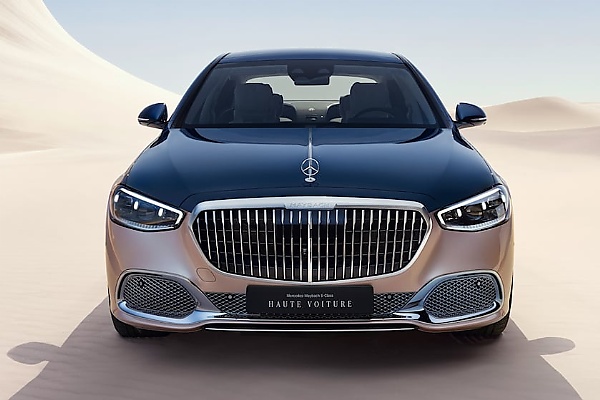 The second special edition is the Mercedes-Maybach S-Class Haute Voiture. Pricing is yet to be revealed, but the S-Class Haute Voiture, also based on the current top-of-the-line Maybach S680, is also limited to just 150 examples.
The Haute Voiture features a two-tone blue and rose-gold exterior paint and a cabin decked out with bouclé upholstery, rose gold accents, linen and mohair floor mats, a patterned headliner, and matching luggage.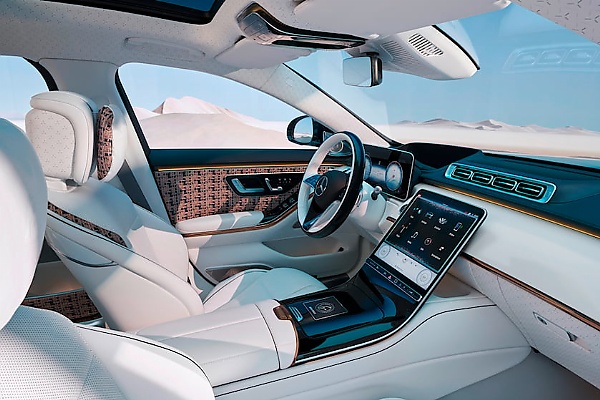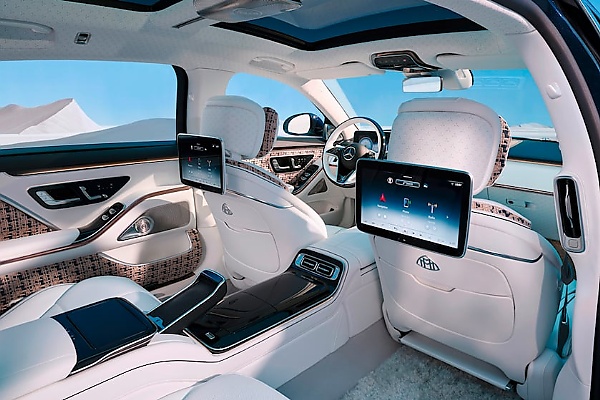 As with regular Maybach S680 models, the Mercedes-Maybach S680 by Virgil Abloh and the Haute Voiture edition features all-wheel drive and a 621-horsepower twin-turbo 6.0-liter V-12, allowing it to sprint from zero-to-60 mph in just 4.4 seconds and has a top speed of 130 mph.
See Also :

Davido Acquires Maybach By Virgil Abloh, A Bespoke S-Class S 680 Limited To Just 150 Units
Mercedes-Maybach S-Class Trims : S580, S580e, S680, Limited-editions S680 By Virgil Abloh And S680 Haute Voiture
Reviewed by
RP
on
May 21, 2023
Rating: