India has blocked 14 mobile messenger apps on security fears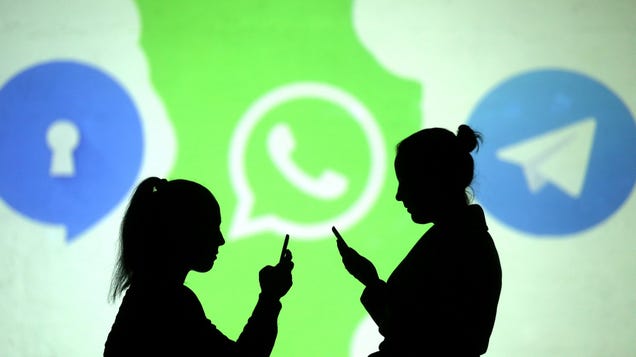 India has blocked 14 mobile messenger apps apparently being used by terrorist groups in Jammu and Kashmir to communicate with people in Pakistan.
The blocked apps are Crypviser, Enigma, Safeswiss, Wickrme, Mediafire, Briar, BChat, Nandbox, Conion, IMO, Element, Second Line, Zangi, and Threema. These do not have representatives in India and are heavily encrypted, according to intelligence agencies, News18 reported today (May 1).
Most of these apps are specially designed to maintain users' anonymity. They were allegedly used by people associated with various terrorist organizations.
For instance, members of the Hizbul Mujahideen and The Resistance Front, backed by Pakistan, were observed using Nandbox Messenger, a Canadian app, the News18 report said.
The rise of alternate messaging apps in India
After the Meta Platforms-owned WhatsApp updated its privacy policy in 2021, Indian users rushed to alternatives like Telegram and Signal. This also gave a fillip to Wickr, Briar, and others.
Some of these apps do not require the internet or servers, making them ideal to use in areas like Jammu and Kashmir which face frequent internet shutdowns.
Briar Messenger, developed by Europe-based professionals, is one such.
"Briar is a messaging app designed for activists, journalists, and anyone else who needs a safe, easy and robust way to communicate," the company website states. "Unlike traditional messaging apps, Briar doesn't rely on a central server—messages are synchronized directly between the users' devices."
Some apps are free-to-use. But they all mostly have a strict policy covering user privacy—the one thing that facilitates hassle-free communication among terrorists.
"Wickr's security architecture and proprietary encryption methodology are designed to ensure that only users can gain access to their message content. Users' content is encrypted locally on their device and is accessible only to intended recipients," Chris Howell, co-founder and CTO of the US-based platform Wickr told Forbes India.
India has blocked 14 mobile messenger apps on security fears
Reviewed by
RP
on
May 01, 2023
Rating: