Billionaire Otedola accuses Elumelu of backstabbing in Transcorp shares drama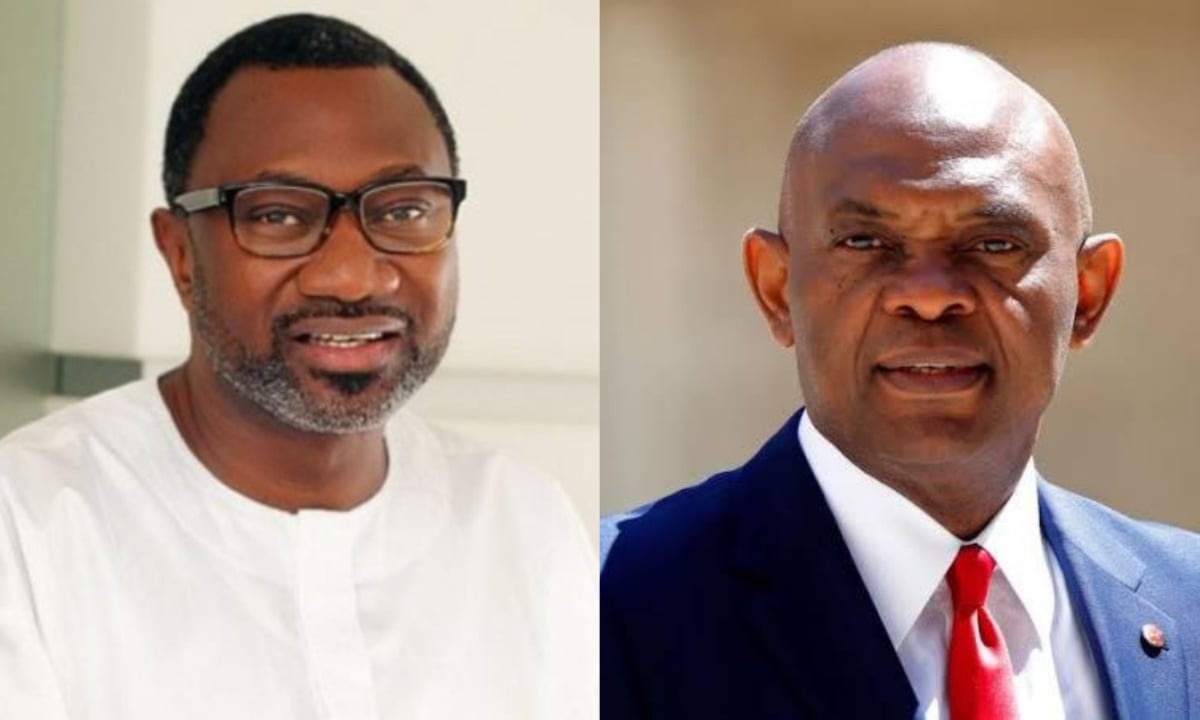 May 9, 2023 3:47 PM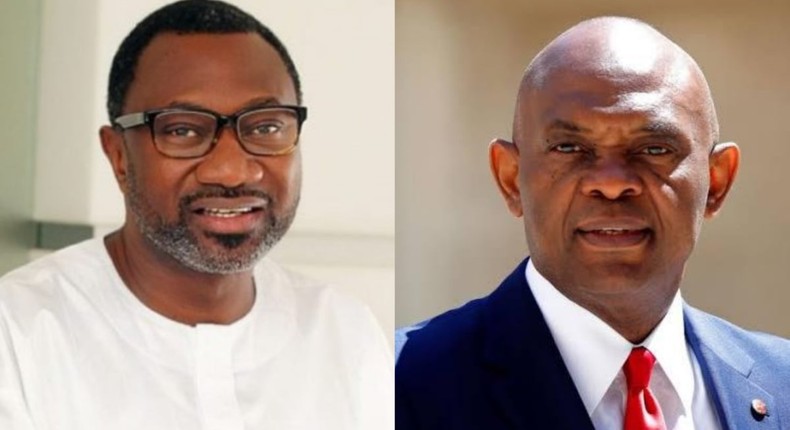 Femi Otedola has opened up about his relationship with Tony Elumelu, and Transcorp shares.
He offered to buy Transcorp for N250 billion but was rejected.
Otedola accuses Elumelu of stabbing him in the back in the past.
Femi Otedola, the Nigerian billionaire and businessman, has opened up about his relationship with Tony Elumelu and his interest in Transnational Corporation of Nigeria (Transcorp). Otedola's recent divestment of his 6.3% stake in Transcorp to Elumelu has been the subject of much speculation in the Nigerian business community, but he has now shed some light on the situation.
In a statement to Premium Times, Otedola said that he had offered to buy Transcorp for N250 billion, but his offer had been rejected. He stated that his interest in the company was driven by a desire to unlock its full potential and create value for shareholders. However, he respected the decision of the majority shareholder to buy him out.
Otedola also recounted his history with Elumelu, saying that he had given him $20 million to acquire shares in UBA in 2005. He had subsequently become chairman of Transcorp Hotel in 2007, with a shareholding of 5%, and Elumelu had gradually started buying shares quietly. When Otedola went bankrupt in Nigeria in 2008, Elumelu had taken his shares in UBA and Africa Finance Corporation to service the interest on his loans.
Otedola claimed that years later, in 2012, he had disclosed his interest in the Ughelli Power Plant to Elumelu, but that Elumelu had quietly gone ahead and outbid him for the plant. He alleged that Elumelu had stabbed him in the back several times in the past.
Despite this, Otedola said that he remained committed to the growth and success of Nigerian businesses and would always be looking for ways to create value for all stakeholders. He emphasised that free entry and free exit were crucial to healthy markets and that the scramble for shares after his acquisition was a testament to the value that Transcorp could offer.
In reaction to the development, some Nigerians on Twitter expressed their concerns, with one user questioning the authenticity of the claims made by Otedola. Another user stated that there was an obvious rift between the two men, while others opined that the situation may escalate if not handled properly.
Otedola's statement is likely to fuel further speculation about his relationship with Elumelu and the future direction of Transcorp. However, his commitment to healthy competition and market dynamics, as well as his desire to create value for all stakeholders, is likely to be welcomed by the Nigerian business community.
JOIN OUR PULSE COMMUNITY!
Our newsletter gives you access to a curated selection of the most important stories daily.
Welcome to the Pulse Community! We will now be sending you a daily newsletter on news, entertainment and more. Also join us across all of our other channels – we love to be connected!
Unblock notifications in browser settings.
Billionaire Otedola accuses Elumelu of backstabbing in Transcorp shares drama
Reviewed by
RP
on
May 09, 2023
Rating: