99.2 mph throw AND 116.3 mph homer? Meet Elly De La Cruz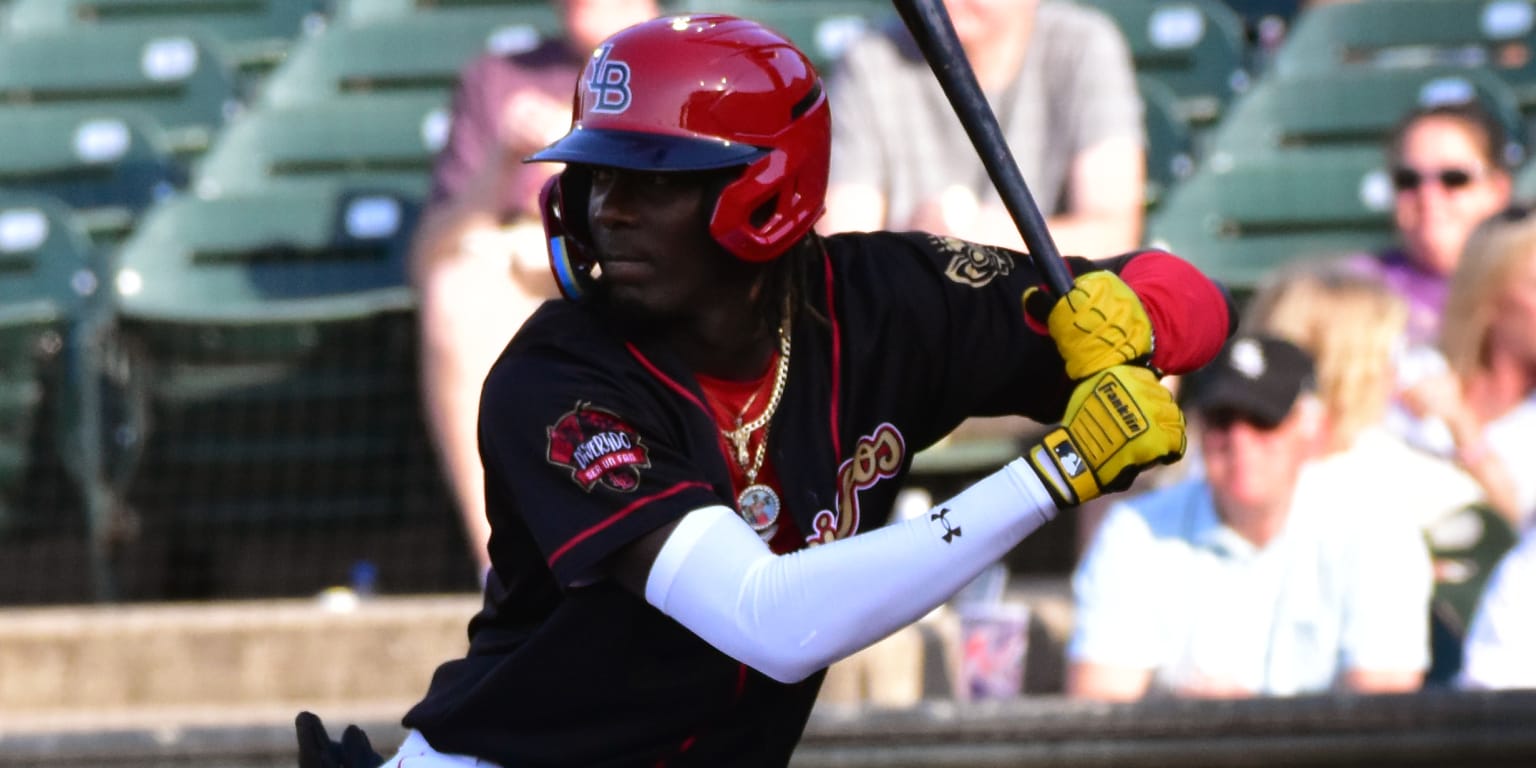 Statcast was made for the likes of Elly De La Cruz.
On Friday, the Reds' No. 1 prospect, playing third base for the Louisville Bats, made the hardest throw made in the infield of any Triple-A or Major League diamond in 2023. On Saturday, he dilled a home run with an exit velocity of 116.3 mph — the second hardest-hit home run in Triple-A this season. There have been only 11 balls hit harder in the Majors this year, four of them by the Yankees' Giancarlo Stanton.
De La Cruz's long ball — his second of the year — sailed 439 feet, soaring over the fence at Omaha's Werner Park just right of the batter's eye in center field during the ninth inning. That was five frames after he pummeled a double 399 feet into center with an exit velocity of 110.2 mph.
Ranked MLB Pipeline's No. 8 prospect and No. 3 shortstop prospect, the 6-foot-5 De La Cruz has drawn comparisons to Pirates Statcast-smasher Oneil Cruz. His performance this weekend has done nothing to discourage such comparisons, with Friday night's 99.2 laser beam from the hot corner setting a high mark and Saturday's two-hit showing with knocks above 110 mph. (He also lined out to second base on a ball hit 99.2 mph in the first.)
De La Cruz was held out of action with a hamstring injury until April 20, and after going 8-for-41 (.195) over his first 10 games with Louisville has gone on a 9-for-22 (.375) tear over five games to open May.
And he's not the only Reds prospect dropping jaws with the Bats. His weekend assault on Statcast was proceeded by a three-homer showing by sixth-ranked Cincinnati prospect Christian Encarnacion-Strand and a cycle by No. 5 Matt McLain in the same game on Thursday.
99.2 mph throw AND 116.3 mph homer? Meet Elly De La Cruz
Reviewed by
RP
on
May 07, 2023
Rating: