Xiaomi 13 Ultra: "Real camera" phone makes Samsung, Apple shake nervously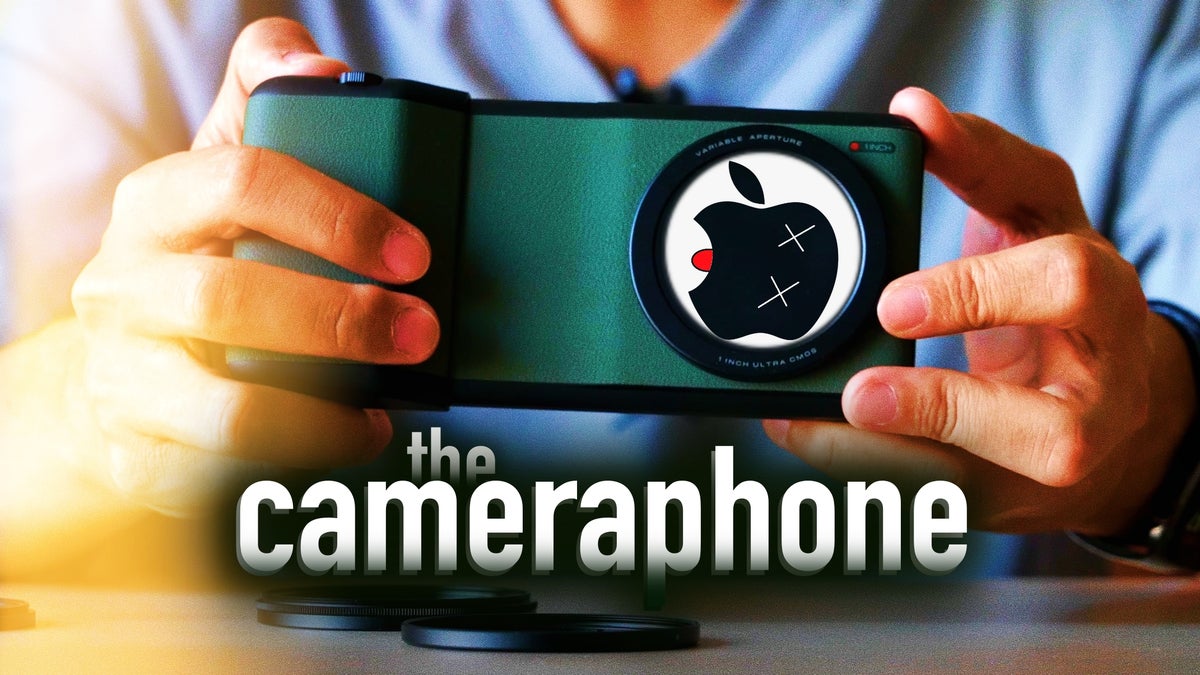 You could argue that focusing a large portion of a company's R&D, marketing effort and keynote time on one aspect of a piece of tech is a little too much. In the case of smartphones, which are expected to be good at multiple things, and act as a replacement to a bunch of separate devices (calculators, flashlights, music players, handheld consoles, etc.), this heatmap is concentrated in the top half of phones, or in other words, the camera area.
The simple answer to why phone-makers focus so heavily on the camera of flagship phones really is that simple – phone cameras and their features are easy to market, and we live in the golden age of social media where taking and sharing photos and videos of us and everything around us is part of life.
However, in this heated race to create the best smartphone camera for social media content, one phone-maker is trying to play by its own rules, and that's
Xiaomi. The latest example of the Chinese company's attempt to reclaim the "real phone camera" back and make it cool again (like some ten years ago), is called the Xiaomi 13 Ultra.
Unveiled recently in China, the latest Ultra flagship is expected to hit the global market pretty soon. Here's an early look at what this super-premium Android flagship might be capable of. Bear in mind we're yet to test out the
Xiaomi 13 Ultra for ourselves, so take these early impressions with a grain of salt. Our own review will be coming soon.
That being said, the Xiaomi 13 Ultra might just be the best camera phone of the year! Might.
Xiaomi 13 Ultra: iPhone 14 Pro and Galaxy S23 Ultra do photography wrong and Xiaomi isn't afraid to call Apple and Samsung out
Xiaomi claims the 13 Ultra is a "camera phone – not a phone with a camera", and I can agree! The company's collaboration with German camera-maker Leica has reached a new peak point that Leica's ex-partner Huawei didn't manage to achieve. Leica's style and experience in the world of photography is now written all over the Xiaomi 13 Ultra, proving cross collaborations can be truly fruitful and make a difference. It's not "just marketing".
Having sat through the lengthy announcement of the Xiaomi 13 Ultra (expectedly, at least 80% camera talk), I can tell you that Xiaomi is banking on two things here:
The company fully embraces its collaboration with German camera-maker Leica and now designs its Ultra flagship with Leica cameras in mind – in and out
Xiaomi is now a self-proclaimed global ambassador of "authentic photography", and isn't afraid to openly and verbally call the likes of Apple out for turning "photos" into "images" (and that's great)
To the first point, with the Xiaomi 13 Ultra the Chinese brand made a phone that's camera first and everything else second (that being said, everything else about the device is pretty remarkable too). The vegan leather finish, slight slope on the top back, and the very much not subtle curves in the frame seem to make this (big) phone that much easier to take photos and videos with. It's a combination of aesthetic and functional design that draws inspiration from Leica's compact cameras.
Leica's DNA is written all over the Xiaomi 13 Ultra, which finally makes it clear that the once superficial collaborations with camera-makers are now "real". Despite having worked with Huawei to create some of the best camera phones of 2017-2020, Leica's influence is now substantially stronger.
Interestingly, despite packing four large camera sensors on its back and a 5000 mAh battery, the Xiaomi 13 Ultra isn't bigger or heavier than a Galaxy S23 Ultra or an iPhone 14 Pro Max.
The 13 Ultra looks, feels, and even works like a real camera thanks to a Nokia-inspired accessory promising to change the way you take photos
But the "camera feel" of the Xiaomi 13 Ultra doesn't just boil down to vegan leather and curves. The phone now comes with an added accessory that's designed to bring your photo-taking experience to the next level. That's if you're ready to pay $100 to buy it.
Reminiscent of the Nokia 1020's camera grip (from 2013), Xiaomi's take on the same accessory exudes a more polished and professional look. On top of offering a much better grip for extended photo sessions, it also adds a physical shutter button that (wait for it…) you can half-press to lock focus and fully-press to take the shot! I've been asking for a Sony-like shutter key on all phones for ages now, and that's the closest we've come, so… Thank you, Xiaomi! Next year, move the button onto the actual phone, please.
The elaborate "case/grip" combo is full of pleasant surprises as it also utilizes a physical zoom lever, which is assigned according to the focal lengths of the Xiaomi 13 Ultra's four rear cameras – 0.5x (12mm), 1x (26mm), 2x (48mm), 3.2x (75mm), 5x (120mm), 10x (240mm). You can jump between the optical focal lengths or hold your finger down to zoom smoothly. Xiaomi really is bringing back the "real camera feel" to modern phones and that should not be underestimated.
Many would say: "Why bother with a camera grip that'd make what's already a thick and heavy phone even bulkier", and that's a valid point. However, if you're buying a phone like the Xiaomi 13 Ultra that's openly "all about that camera", then you probably bought it for that exact reason! In other words, both the phone and this accessory are made for people who want to bridge that gap between a phone and a camera.
Xiaomi 13 Pro becomes the latest and greatest weapon in Xiaomi's war on Apple and Samsung's "artificial-looking" photos
To the second point (look above), Xiaomi says "enough is enough" – computational photography and "images" are cool but camera hardware and "real photos" matter more. The Chinese phone-maker openly called out Apple on stage, and the reason is the iPhone's tendency to take very artificial-looking photos which misrepresent not only people's features but also pets, as well as things around us. The same applies to
Samsung flagships, by the way.
As early photo samples and my own experience have come to show, Apple and Samsung's phones do indeed overprocess photos and create unnatural textures and detail that isn't really there (that's what we call oversharpening). It's one of my biggest complaints about the Galaxy and iPhone, and I'd lie to you if I said I wasn't thrilled to see Xiaomi point that out.
Xiaomi 13 Ultra's new Pro Mode makes taking "professional" photos easy even for "normal people"
Aside from that, the Xiaomi 13 Ultra now allows you to select different styles of photography within the Pro Mode menu – if that sounds familiar is because Apple did something similar with Photographic Styles. However, unlike Apple's "filters", Xiaomi's phone gives you a more comprehensive set of controls such as highlight, shadow, brightess, exposure, color, sharpness, focus, aperture (physical), ISO, shutter speed and more.
Although this level of control might come across as overwhelming to the average user, Xiaomi is making it way more simple than you'd think. You can save those settings for each individual camera (ultra-wide, wide, zoom shooters) and have them ready to go every time you open Pro Mode. So, once you nail down your photographic taste, there isn't much more you need to do other than switch to Pro Mode and start taking photos like you normally would.
Although it takes some practice (if you're not a photographer), Xiaomi's revamped Pro Mode would allow "normal" smartphone users and enthusiasts to easily take those professional-looking moody, dark, bright, vibrant, "vintage" (or whatever your style is) shots with little to no effort.
The brilliant news for those who don't want to fiddle with any settings is that Xiaomi's "Leica Authentic " and "Leica Vibrant" modes are still in the main camera menu. Unlike iPhone and Galaxy, which practically force users to accept their own take on what a photo should look like, Xiaomi lets you choose – get an Instagram-ready shot with Leica Vibrant, or get a toned-down, pro-grade photo with Leica Authentic. Is such a feature too much to ask for, Samsung and Apple?
Xiaomi 13 Ultra has the potential to (finally) end iPhone 14 Pro's reign in the video department (unless you like taking 4K selfie videos)
There's so (so, so, so) much more to talk about when it comes to the Xiaomi 13 Ultra's camera system, which now even has a physical, variable aperture (f/1.9 – f/4.0) sitting on top of the primary 1-inch sensor. That addresses another big problem with modern phone cameras – edge fringing (that's when some parts of a photo with a close-up subject are out of focus). And apart from being a camera phone, the Xiaomi 13 Ultra is also shaping up as a brilliant phone phone. But I'll leave that talk for our full review.
Before I wrap this up, I'd suggest the smartphone camera enthusiasts amongst you pay attention to the video performance of the Xiaomi 13 Ultra too! I actually can't believe I'm saying this, because Xiaomi didn't even discuss video performance during the unveiling of the 13 Ultra, but judging by early samples I've seen (screenshots attached above), this phone might be the primary contender to snatch the video crown iPhones have been wearing for over a decade now! And that'd be absolutely monumental for Xiaomi and Android. If it pans out.
One thing is certain, the Xiaomi 13 Ultra's video quality is leaps and bounds above what the Xiaomi 12S Ultra offered just a year ago. We're talking generational leaps in the areas of exposure, detail, stabilization, etc. So, watch out, Apple and Samsung!
Somewhat unsurprisingly, the Xiaomi 13 Ultra's selfie camera is still unable to take 4K videos, which is a real shame. Similar to the rear camera video, selfie video quality is also improved but Xiaomi simply refuses to add 4K support for unknown reasons.
Speaking of Apple and Samsung, I'll allow myself to ask the two most popular phone-makers to simply take notice of the Xiaomi 13 Ultra. I mean… Now that this one's coming to the global market, they'll have to, but even without the whole "competition" factor, the Xiaomi 13 Ultra's approach to photography (which also happens to be the main selling point of Samsung and Apple's flagships), just seems… right. And by "right" I mean the opposite of what Samsung and Apple do with the image processing in their cameras.
Xiaomi and Leica are basically showing Apple and Samsung how to make a "real camera phone", and I just hope the market leaders take notice! That'd be good news for everyone because if you're trying to make a camera phone, the Xiaomi 13 Ultra is a camera phone worth copying.
Xiaomi 13 Ultra: "Real camera" phone makes Samsung, Apple shake nervously
Reviewed by
RP
on
April 23, 2023
Rating: