"This One Hurt": Days After Hafthor Bjornson Tore His Pec Muscle, the First Man to Total Over 2,600 Pounds Injures Himself During a 937lb Squat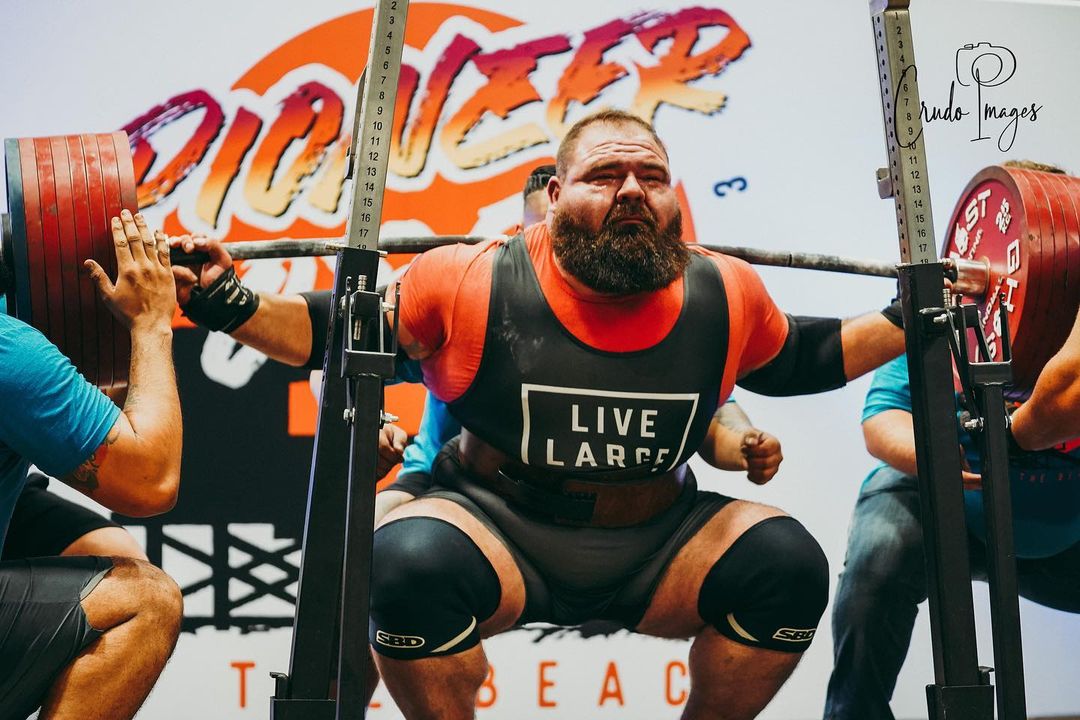 It was just days ago, that the news of Hafthor's injury shook the bodybuilding world. The Icelandic strongman injured himself while bench pressing a massive 556 pounds, rupturing his left pec muscle at his gym. Fans were devastated after watching the video where the pec-tearing moment was clearly audible. Hafthor later confirmed on his YouTube video that surgery might be opted for. 
And before the fitness community could overcome the grief, another famous powerlifter, Daniel Bell injured himself during a 937lb squat. Sharing a video of the deadly lift, the powerlifter wrote a long note to fans opening up about his injury after the feat. However, Bell finds himself lucky to have a great support crew around while performing the stunt.
Daniel Bell's gargantuan squat left him with an injury
ADVERTISEMENT
Article continues below this ad
Bell, is the pro powerlifter who totaled 2,600 pounds in the 'Raw With Wraps category'. He recently injured himself while performing a weighted squat of 937lb or 425 kg. Describing the pain he went through while performing the unique task, Bell wrote a long post on his Instagram account. "This one hurt," he said.
"Felt like my glute was getting torn in half then following the leg simply lock up and wouldn't work, it was wild," he added revealing the excruciating pain he underwent during the feat. However, Bell was lucky enough to have a support crew with him. The powerlifter said that it was an underlying injury and he and his coach, Daniel Tinajero, have taken all precautions to prevent it from happening but the injury ensued. 
Bell's routine now includes morphine doses, and hospital visits since the injury. He is trying hard to avoid any surgery but says that his, "Future is up in the air." The legend is moving forward one day at a time as he is coping to heal from the pain caused to both, his body and mind.
ADVERTISEMENT
Article continues below this ad
You of Today v/s You of Yesterday
The powerlifting gem, speaking about the sport he pursued for 10 years, says," This sport takes a lot to be successful. A lot of training partners, teammates, and friends will come and go." But the only constant is the competitor himself or herself. " In the end, it's always you," he stresses. " You of Today v/s You of Yesterday" he specifies.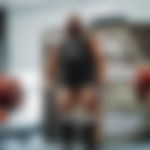 ADVERTISEMENT
Article continues below this ad
The legend says that failure only ramps up the efforts and drives the sportsman to set that personal record. For Bell 'Pound' is synonymous with 'life' and hence he put efforts to lift those pounds to break his own records. The plight of Daniel Bell is very inspirational and his fans are clamoring, wishing him a speedy recovery.
Watch the story here: " Depth Police Coming Soon": Strongman Hafthor Bjornsson's 420 Kg record-breaking squat raises eyebrows among fans
"This One Hurt": Days After Hafthor Bjornson Tore His Pec Muscle, the First Man to Total Over 2,600 Pounds Injures Himself During a 937lb Squat
Reviewed by
RP
on
April 26, 2023
Rating: