The Rundown: Amazon's DSP trumpets its cookies-less targeting capabilities
April 27, 2023  •  3 min read  •  By Ronan Shields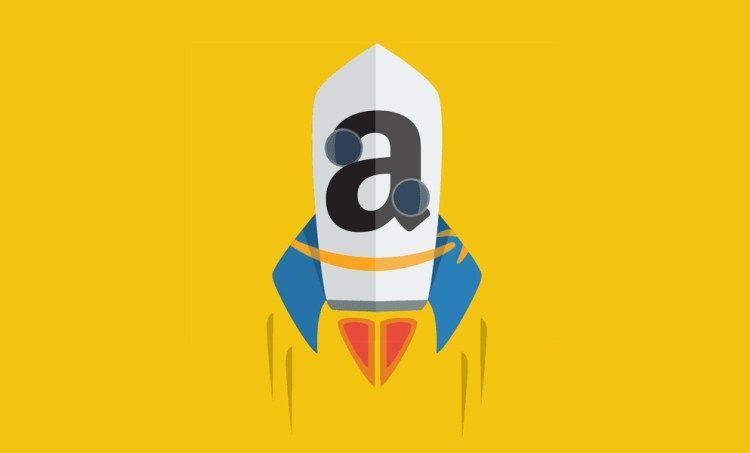 Ivy Liu
In case you haven't heard, third-party cookies will soon be no longer for the world wide web, a prospect that rattles the foundation of its core, ad-funded, business model.
It's so fundamental that even the largest names of the sector are threatened — just look at Meta's difficulties in dealing with Apple's privacy clawbacks — as Google Chrome prepares to sunset third-party cookies next year.
And it is within this context that Amazon Advertising, a burgeoning ad platform but one that equally has to contend with Apple and Google's erosion of traditional online advertising tools, is now flexing its muscles.
What's new?
Amazon Ads has today unveiled machine learning updates to its demand-side platform, an ad-buying tool made available to third parties that is in contention with rivals such as Google's Display & Video 360, and The Trade Desk.
According to the DSP's representatives, Amazon has spent years developing such capabilities to help advertisers target desired audiences using the few remaining signals that will be left in the wake of third-party cookies.
Neal Richter, director, advertising science at Amazon DSP, told Digiday this is made possible by letting advertisers plug their first-party data into its data clean room Amazon Marketing Cloud to identify their required audiences.
"What we have done with these upgrades is tied to our performances algorithms," he explained. "What we announced before [at Amazon Unboxed in October 2022] was about addressability, and now we're turning that into improved performance based on these new predictive models."
The results
According to an Amazon press release, the machine learning updates to the DSP also help advertisers model their budget distribution, a service that helps them make their ad campaigns run on budget for an idealized period of time — a mishap that befell Meta's automated platform recently.
In a test involving 140,000 advertiser campaigns, advertisers using these updates experienced the below results, according to Amazon's internal tests conducted over the course of last year.
12.6% increase in click-through rate
34.1% increase in return on ad spend
24.7% decrease in cost per click
20%-30% incremental addressability on inventory that was previously un-addressable
"We know that every percentage point of improvement counts to advertisers, and these new upgrades have helped increase engagement and return on ad spend," added Richter in a press release.
Why now and what's the reaction?
Amazon hopes its DSP's model-based audience methodologies should prove a point of difference as advertisers look to further downsize the number of ad tech companies they do business with as the need for cookie-less targeting draws closer.
The results also come as the e-commerce giant releases its latest quarterly earnings update, a period of time when it is expected to post (yet another) considerable increase in revenue derived by Amazon Advertising. Incidentally, the announcements also comes ahead of next week's Amazon NewFront, currently scheduled for May 1.
Insider Intelligence's Andrew Lipsman told Digiday that demonstrating incrementality is crucial if Amazon's DSP is to seize further marketshare from incumbents such as Google's DV 360. "The market has gotten so crowded, this is what happens to major ad platforms over time, Amazon needs to produce more value and show that it's solving for problems."
Meanwhile, Robert Webster, global svp at marketing consulting service CvE, told Digiday such updates are likely to distinguish the Amazon from its peer set, but that some questions need to be asked before plaudits can be rained upon the DSP.
"The Amazon hasn't been the most advanced DSP [in terms of user-interface], and if it hand't of been for the Amazon data it wouldn't be a leading DSP," he told Digiday. "Although, it's really positive that they are using machine learning to enhance reach in cookie-constrained environments like Apple devices."
Webster added, "Although there are questions like where is the additional reach coming from, and how do we validate the quality and measurement?"
Digiday Top Stories
Why five prominent gaming influencers are teaming up to build the top Fortnite Creative experience

Today, a group of five leading gaming influencers — SypherPK, Ninja, Nickmercs, TimTheTatman and CouRageJD — has announced the development of "Project V," a custom Fortnite Creative game featuring unique game mechanics and quests connected to each creator's brand and fandom.

Content creators of color question whether Twitter Blue is worth the price after Elon Musk's takeover

Twitter has seen tremendous, and for some users, not so favorable changes as a result of Elon Musk's takeover, including an overhaul of its verification process. For content creators of color, the verification has been a hard sell.

How cannabis culture is becoming a bigger part of Jack in the Box's marketing strategy

As cannabis and marijuana usage goes more mainstream, Jack in the Box is ramping up its 4/20-friendly marketing stunts.

Six months into Elon Musk's Twitter takeover — here's what we know so far about his plan

While Musk has ambitions to turn Twitter into a super app, advertisers still don't feel any more valuable to the platform.

How a Twitch streamer's NFL Draft event shows brands' interest in fans at the crossroads of gaming and sports

Esfand's NFL Draft show — and brands' interest in sponsoring it — provide the latest example of the mounting convergence between sports and gaming fandom. The NFL has certainly taken note of this shift, too.
The Rundown: Amazon's DSP trumpets its cookies-less targeting capabilities
Reviewed by
RP
on
April 29, 2023
Rating: