The Margin: 'Cocaine Bear' bobblehead drops for $30 the same week a real 'coke bear' pounded 60 cans of soda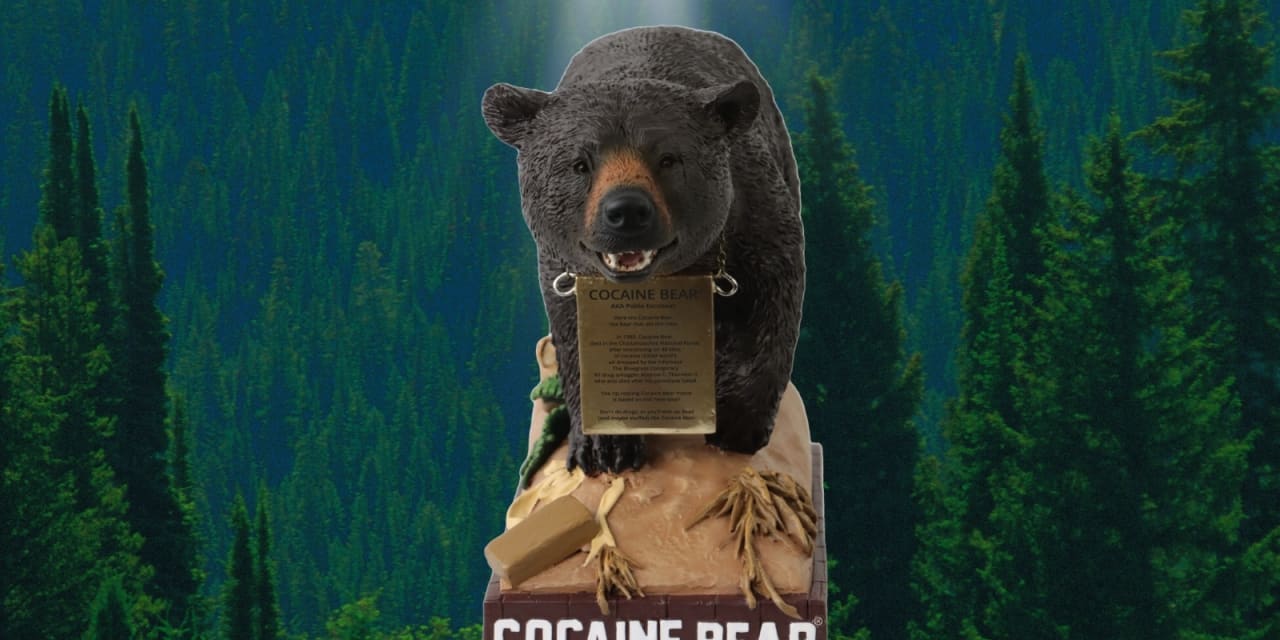 There's been plenty of "Cocaine Bear" buzz this week, and now fans can get their paws on an official bobblehead of the drug-addicted animal that's become a streaming sensation. 
"Cocaine Bear" is a Universal horror comedy film directed by Elizabeth Banks that is loosely based on a real 1985 incident, when a 175-pound American black bear was found dead of a cocaine overdose in the Chattahoochee National Forest in Georgia, just south of the Tennessee border.
The working theory for the real-life "Cocaine Bear" is that a drug smuggler traveling by plane with 880 pounds of cocaine, and with the Feds hot in pursuit, started throwing some of his stash out of the aircraft. The man, Andrew Thornton, died in a parachuting accident after jumping from the plane with roughly $15 million worth of cocaine strapped to him.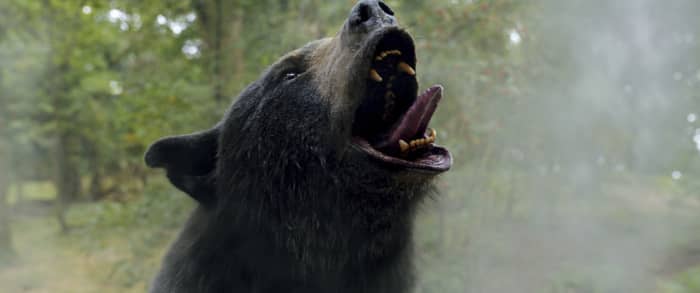 Banks' film, which was made in the mid $30 million range, has fun with this premise, imagining the coked-out bear going on a grizzly rampage. It clawed more than $85 million at the worldwide box office, according to Box Office Mojo, and became available for streaming on Peacock last week. Indeed, there's plenty of appetite for "Cocaine Bear," as it was among the top 10 most popular movies and TV shows of the past week, according to streaming aggregator Reelgood, as reported by Mashable.
And now movie fans and collectors can bag a "Cocaine Bear" bobblehead, which is an officially licensed, limited-edition figure produced by the National Bobblehead Hall of Fame and Museum.
One caveat: the bear is modeled after the actual taxidermied body of the real-life "Cocaine Bear" said to be on display at the Kentucky for Kentucky Fun Mall in Lexington, Kentucky. "Nothing makes a bear's head bobble more than a bunch of cocaine," said Griffin VanMeter from Kentucky for Kentucky in a statement.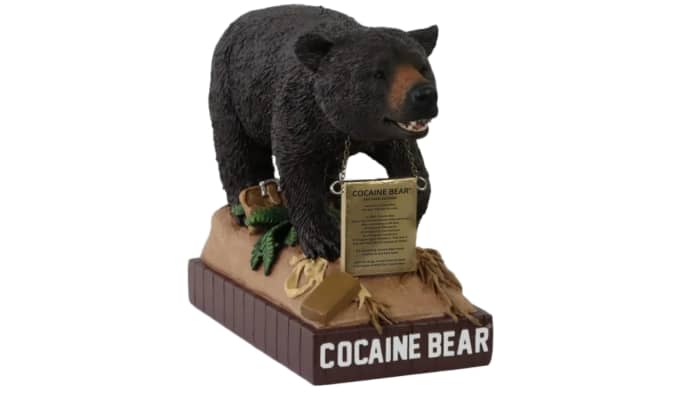 But movie purists may be disappointed to see that this bobblehead bear's snout isn't dusted with white powder (which is unlike its movie-star model, which spends much of the movie caked in the drug), and it's not covered in blood and gore. There is a rectangular brown package featured, however — presumably a parcel of the cocaine — by the bear's paws 
It's available for $30 online.
And in an amusing case of life imitating art imitating life this week, a Canadian black bear broke into a woman's vehicle and drank 69 cans of soda, earning itself the nickname "Coke Bear." The woman had been storing 72 cans of soda in her truck for an upcoming company party, reports say. She woke up when she heard the commotion, and watched the bear spend roughly half an hour guzzling dozens of cans of her pop, including Orange Crush — but he apparently passed over the diet sodas. 
The Margin: 'Cocaine Bear' bobblehead drops for $30 the same week a real 'coke bear' pounded 60 cans of soda
Reviewed by
RP
on
April 21, 2023
Rating: