'Strange Way of Life' trailer: Pedro Pascal and Ethan Hawke get intimate in Almodóvar's gay cowboy drama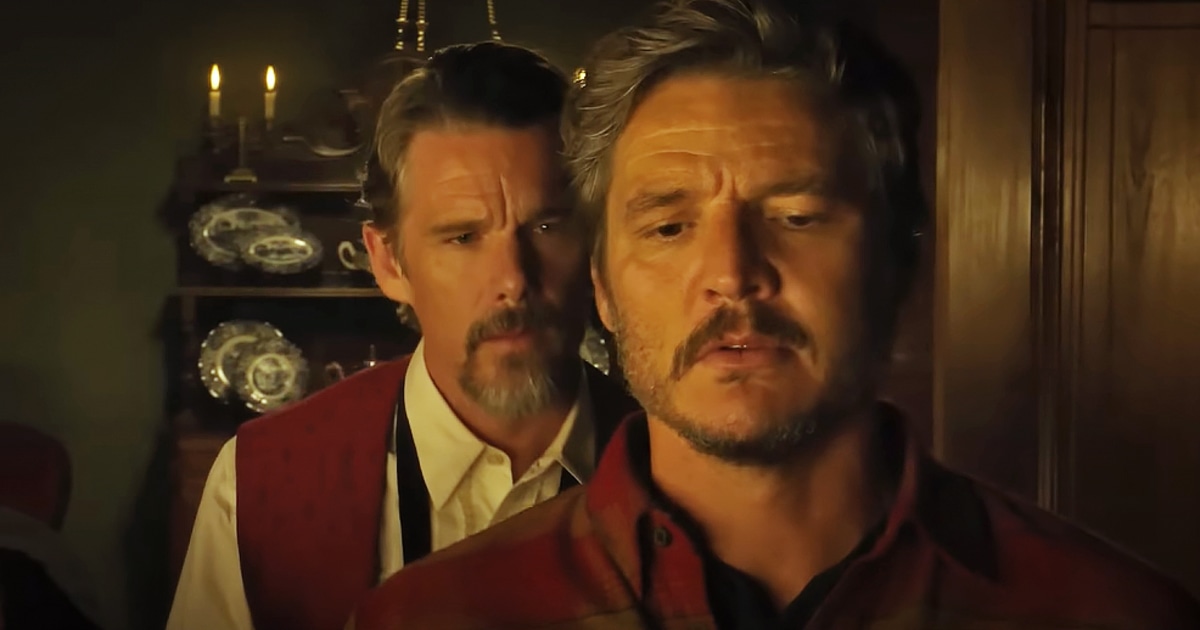 Pedro Almodóvar's queer Western film, "Strange Way of Life," has released its first trailer.
The short, which stars Pedro Pascal and Ethan Hawke, is somewhat akin to a "Brokeback Mountain" revamp, or moreso, a chance for Almodóvar to finally do it his way. Almost two decades ago, the Spanish filmmaker was offered the opportunity to direct the Jake Gyllenhaal and Heath Ledger film, but gave up the offer in fear he wouldn't have the creative freedom to make the movie how he wanted it.
"This is a queer western in the sense that there are two men, and they love each other, and they behave in that situation in an opposite way," said Almodóvar on an episode of "Dua Lipa: At Your Service." "What I can tell you about the film is that it has a lot of the elements of the Western. It has the gunslinger. It has the ranch. It has the sheriff. But what it has that most Westerns don't have is the kind of dialogue that I don't think a Western film has ever captured between two men. And now I think I'm telling you too much."
The 30-minute film follows Silva (Pascal), a cowboy who travels on horseback across the desert to meet an old friend, Sheriff Jake (Hawke), whom he hasn't seen in 25 years. Soon, Silva finds out that his trip was not meant for reminiscing on the past. The trailer shows the two men untangle their complicated romantic history.
"Strange Way of Life" is Almodóvar's second English-language project following his 2020 short film "The Human Voice" starring Tilda Swinton.
Anthony Vaccarello, the current creative director of Saint Laurent, is the costume designer and a producer for the film. Alberto Iglesias, the Spanish musician and regular Almodóvar collaborator, is also a producer, in addition to composer.
The film is set to premiere at this year's Cannes Film Festival. Watch the trailer below.
'Strange Way of Life' trailer: Pedro Pascal and Ethan Hawke get intimate in Almodóvar's gay cowboy drama
Reviewed by
RP
on
April 28, 2023
Rating: