NBA Fans Troll Dillon Brooks as LeBron James, Lakers Eliminate Grizzlies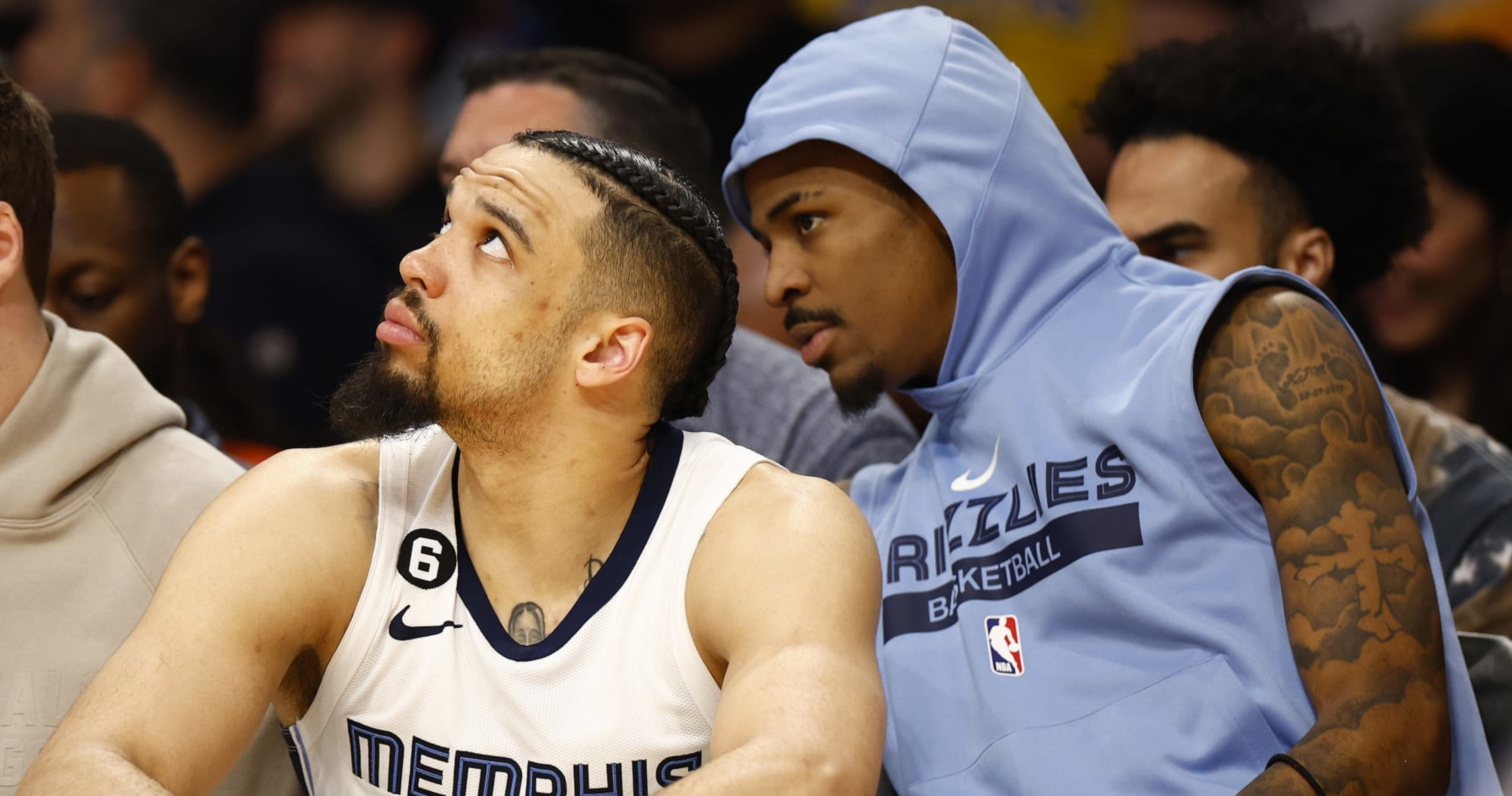 Francisco Rosa
April 29, 2023

Ronald Martinez/Getty Images
If Dillon Brooks' has learned anything from this playoff run, it should be that his bear-poking days are over.
The Memphis Grizzlies were completely dominated by the Los Angeles Lakers in Friday's night 40-point rout at Crypto.com Arena to close out the first-round series in six games and send Brooks packing to Cancun for the offseason.
Brooks was talking a lot of trash in the early going of the series, even going as far as to call LeBron James—the NBA's all-time leading scorer—"old" following the Grizzlies' win in Game 2. It ended up being a terrible mistake as Memphis went on to lose the next two games, which effectively ended the series.
He was particularly bad in the biggest moments of the matchup as the No. 2 seed in the Western Conference got bounced. He scored a combined 29 points in the Grizzlies' final three losses on 11-of-37 shooting from the field.
It was a performance that NBA Twitter relished, and it wasn't going to let the 27-year-old forward forget anytime soon, placing the blame of the series loss on him.
Nic(Checkmark) @NicYarbro

So when Dillon Brooks said they need to drop 40 on him to make him respect them, did he mean they had to LEAD the Grizz by 40? Because it's close.
chloë 🧚🏼‍♀️ @chloefor3

dillon brooks i blame YOU🫵 for the downfall of the grizzlies
Big Jr. @BeeJay4

This all Dillon Brooks fault 😂
JustInTime4Sports @jlandzallday

Wait so Dillon Brooks said he pokes bears?🥳😓😮 @memgrizz lol funny man
Yasuke @beehodge

Dillon Brooks said he dont respect nobody till they give him 40. What if you lose by 40???
Harrison Faigen @hmfaigen

Bad news for the Lakers, as with the Grizzlies emptying the bench with 10 minutes before they head to Cancun, LeBron will likely finish 18 points short of earning Dillon Brooks' respect.

Alas, maybe next year.
James Bisson @james_bisson

LeBron's age: 38.3
Dillon Brooks' shooting percentage vs. the Lakers: 31.2
Brooks was trolled throughout the series, especially after he got ejected in Game 3 when he hit James in the groin area early in the second half. It was a meltdown of epic proportions for one of the biggest heels in the entire NBA.
The Grizzlies will have plenty to think about this offseason after becoming the second top-two seed to be bounced out of the playoffs this year. They may have to tone down some of the antics—especially Brooks—until they have something to boast about.
NBA Fans Troll Dillon Brooks as LeBron James, Lakers Eliminate Grizzlies
Reviewed by
RP
on
April 30, 2023
Rating: