'Nanatsu no Maken ga Shihai suru' Announces Additional Cast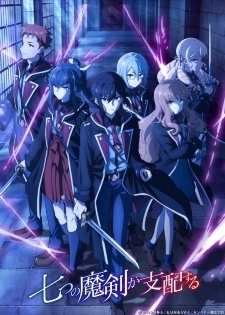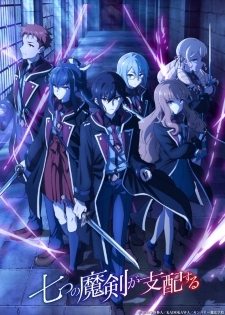 The official website of the Nanatsu no Maken ga Shihai suru (Reign of the Seven Spellblades) television anime series announced on Friday six additional cast members. The anime is scheduled to premiere in July 2023.
Cast
Richard Andrews: Shouya Chiba (86)
Vera Milligan: Ai Kakuma (Mushoku Tensei: Isekai Ittara Honki Dasu)
Ophelie Salvadori: Ai Kayano (Kono Subarashii Sekai ni Shukufuku wo!)
Cyrus Livermore: Atsushi Imaruoka (Fairy Tail)
Alvin Godfrey: Satoshi Hino (Overlord)
Carlos Whitlow: Kazutomi Yamamoto (Binan Koukou Chikyuu Bouei-bu LOVE!)
Masato Matsune (Chaos Dragon: Sekiryuu Seneki) helms the anime at J.C.Staff. Shougo Yasukawa (Rakudai Kishi no Cavalry) is handling the series composition and Takehiro Suwa (Sentouin, Hakenshimasu!) is designing the characters. Kujira Yumemi (Leadale no Daichi nite) is composing the music.
The anime adapts Bokuto Uno's action fantasy light novel, which began serializing in Dengeki Bunko imprint in September 2018, featuring illustrations by Ruria Miyuki. Kadokawa shipped the 11th volume on March 10.
Sakae Esuno (Mirai Nikki) began drawing a manga adaptation in Monthly Shounen Ace in May 2019. The sixth volume was released in September 2022.
Yen Press licensed both the novel and manga in July 2020 and April 2021, respectively. The seventh novel volume went on sale on December 13, while the eighth volume will ship on May 23. The sixth manga volume is scheduled to release on August 22.
Source: Comic Natalie
'Nanatsu no Maken ga Shihai suru' Announces Additional Cast
Reviewed by
RP
on
April 28, 2023
Rating: