Fox News Host Admits Dominion Lawsuit Not Going Well for His Network
Fox News host Howard Kurtz said on Sunday that Fox News had a "rough" week in the Dominion Voting Systems defamation lawsuit against the network.
Plaintiffs in the lawsuit allege that Fox News, a popular right-wing cable news network, supported former President Donald Trump's discredited voter fraud claims after the 2020 presidential election, while allegedly knowing they were untrue. Text messages released as part of the $1.6 billion lawsuit also revealed that some of the network's hosts and executives were casting doubt on the former president's election fraud claims, while the network's programs suggested they were credible.
The lawsuit alleges that Fox News hosts parroted Trump's and his allies' baseless claims that Dominion "flipped" votes from Trump to President Joe Biden, delivering him victories in key swing states. Fox News has defended itself against these allegations and said it was covering newsworthy claims promoted by the then president.
"A rough week for Fox in Dominion lawsuit: Judge knocks down some of its key defenses, sanctions the network and suggests an investigation–but also bars mention of Jan. 6. Fox says the case could do grave damage to all news organizations. Trial starts tom'w," Kurtz tweeted on Sunday as he shared his Fox News segment about the case.
In the latest blow to Fox News, Delaware Superior Court Judge Eric Davis, who is presiding over the case, said on Wednesday that he is considering appointing a special master to investigate whether or not the network lied to the court and withheld evidence related to the case, according to CNN.
"I am very concerned… that there have been misrepresentations to the court. This is very serious," Davis said Wednesday at a pretrial hearing in Wilmington. The judge also issued a sanction against the network that would allow Dominion to carry out more depositions, if they so choose, of some witnesses from Fox during this late stage of the case. As per the judge's rule, the conservative network would then be obligated to make those witnesses available and pay for the depositions.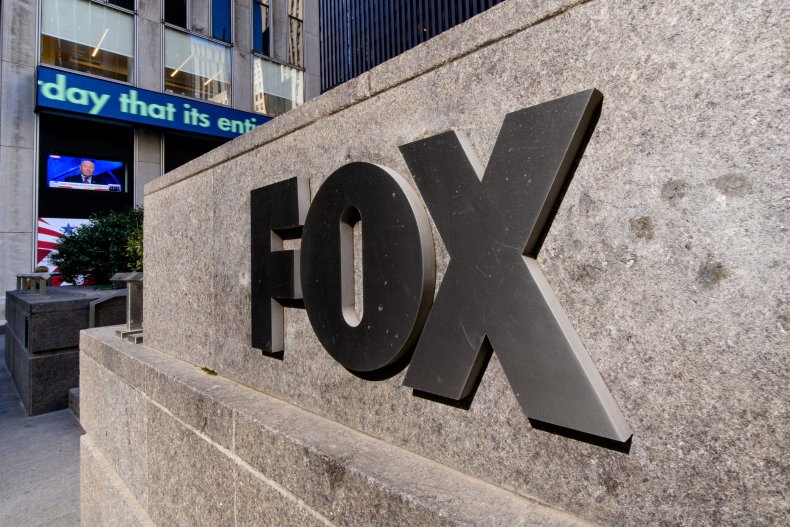 Fox News still defended itself against the lawsuit in a Friday statement that was cited by Kurtz, saying that it "remains steadfast in protecting the rights of a free press, given a verdict for Dominion and its private equity owners would have grave consequences for the entire journalism profession."
Meanwhile, the conservative network apologized in a letter to Davis following a late-stage revelation about Fox Corporate Chairman Rupert Murdoch's role at the network.
Lawyers repeatedly stated that Murdoch did not have an official role at Fox News and that he was among top executives removed from day-to-day decisions, which contributed to false election claims being aired on the network's programs. But Fox said a week ago that Murdoch is "executive chair" at Fox News, a piece of new information—which frustrated Davis.
In the letter dated Friday, which was obtained by CNN, Fox attorney Blake Rohrbacher said the network "never intended to omit information" and that the misrepresentation of Murdoch's role at Fox News was "not meant to mislead the Court or evade the question."
"We understand the Court's concerns, apologize, and are committed to clear and full communication with the Court moving forward," Rohrbacher wrote.
"We should have provided to the Court a complete and prompt response to the Court's questions concerning the identities of all of Fox News' officers. We apologize and never intended to avoid responding to a question from the Court," the attorney added.
Meanwhile, Dominion said in a March 27 court filing that it wants Fox Corporate Chairman Rupert Murdoch and his son Lachlan to testify as witnesses before a jury during the trial this month. The company asked for testimony from Fox News hosts including Tucker Carlson, Sean Hannity, Laura Ingraham, Lou Dobbs, Bret Baier, Maria Bartiromo, Jeanine Pirro and Dana Perino. Davis recently suggested he could compel 92-year-old Murdoch to appear in court, The Guardian reported earlier this month.
A Fox News media spokesperson told Newsweek last month that the Dominion's case is built on an "unsupported" view of the defamation law, and that the case is centered around press freedom and freedom of speech.
"Dominion's lawsuit has always been more about what will generate headlines than what can withstand legal and factual scrutiny, as illustrated by them now being forced to slash their fanciful damages demand by more than half a billion dollars after their own expert debunked its implausible claims," the spokesperson said at the time.
Jury selection began Thursday and opening statements are set to begin Monday.
Newsweek reached out by email to Fox News' media office for comment.
Fox News Host Admits Dominion Lawsuit Not Going Well for His Network
Reviewed by
RP
on
April 18, 2023
Rating: