An Adorable Dog Wins Internet With Its Remarkable Resemblance to the Famous Snoopy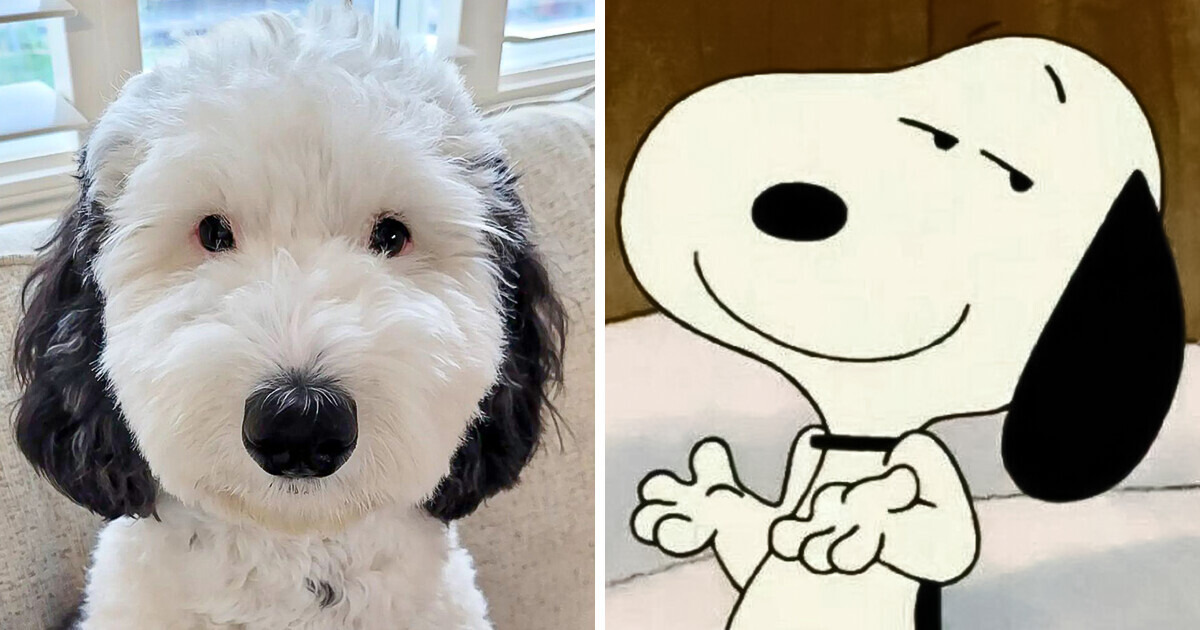 Bayley, a fluffy sheepadoodle, has been making waves on Instagram this week thanks to her striking resemblance to Snoopy, the beloved dog from the Peanuts comic strip. With her black button nose, black ears, and head shape that matches Snoopy's, Bayley has captured the hearts of pet lovers everywhere.
Doodle Dogs Club, an Instagram account with thousands of followers, recently introduced Bayley with a post that describes her as the "perfect real-life version" of Snoopy. The post quickly went viral, earning more than a million likes.
Bayley, who has her own Instagram account, commented on the post, saying: ''That's me. Hi everyone!'' The account notes that she will be turning 2 years old soon and loves eating whipped cream from a "pup cup" or "Puppuccino" at Starbucks.
While Snoopy is a beagle and Bayley is a miniature sheepadoodle, which is a mix of an Old English sheepdog and a miniature poodle, their remarkable resemblance is undeniable.
''After googling 'black and white beagles,' this dog looks more like Snoopy than a beagle ever could! Especially cause beagles' heads are too small, and they don't have his pattern. This dog is officially live-action snoopy,'' one commenter noted. Bayley has become famous overnight, and the number of Instagram followers this pooch has gone from 17,000 to 342,000 in a flash.
Bright Side/Animals/An Adorable Dog Wins Internet With Its Remarkable Resemblance to the Famous Snoopy
An Adorable Dog Wins Internet With Its Remarkable Resemblance to the Famous Snoopy
Reviewed by
RP
on
April 21, 2023
Rating: