Alec Baldwin Manslaughter Charges Formally Dropped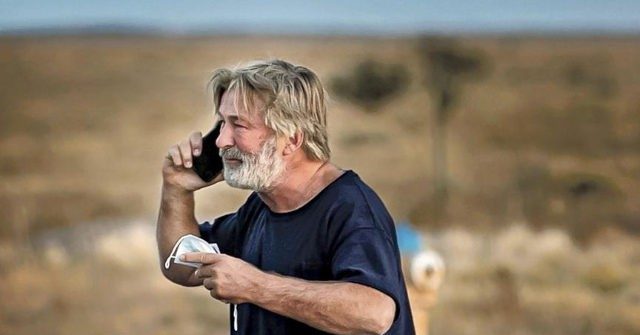 Manslaughter charges against Alec Baldwin over a fatal shooting on a movie set were formally dropped by prosecutors Friday.
A New Mexico court filing said the case against Baldwin "is dismissed without prejudice," but investigations remain "active and on-going" into the death of cinematographer Halyna Hutchins during the filming of the Western "Rust" in New Mexico in 2021.
Baldwin was holding a Colt .45 handgun during rehearsals when it discharged, killing Hutchins and wounding director Joel Souza.
He has always insisted he was told the gun was safe and that he did not pull the trigger, and had pleaded not guilty to the charges.
The court filing said "new facts were revealed that demand further investigation and forensic analysis which cannot be completed" in time for a preliminary hearing that had been scheduled for May.
The Los Angeles Times reported that prosecutors had received information that the gun had been modified in a manner increasing the odds it might have misfired, citing three anonymous sources.
The criminal case against Hannah Gutierrez-Reed, the young armorer who had been responsible for weapons on the set of the film, remains ongoing.
At a court status conference Friday, all parties agreed to postpone a preliminary hearing for those proceedings until August.
Filming of "Rust" resumed at a new location in Montana this week, producers said Friday, with Baldwin and Souza among those returning to complete the film.
Principal photography is scheduled to be completed by the end of May.
The criminal case against Baldwin had hit multiple legal potholes in the past few months.
Baldwin and Gutierrez-Reed were each initially charged with two alternative counts of voluntary manslaughter.
But a so-called "firearm enhancement" which would have increased the jail term if they were convicted, was dropped soon afterwards, due to an alleged technical error by prosecutors.
Santa Fe District Attorney Mary Carmack-Altwies and the case's previous special prosecutor Andrea Reeb both stepped aside from overseeing the case against Baldwin and Gutierrez-Reed.
In a statement Thursday, the new special prosecutors noted that the decision to drop charges "does not absolve Mr Baldwin of criminal culpability and charges may be refiled."
Alec Baldwin Manslaughter Charges Formally Dropped
Reviewed by
RP
on
April 23, 2023
Rating: