3 AAA action games with over 60% discount in the Steam sale from Xbox Game Studios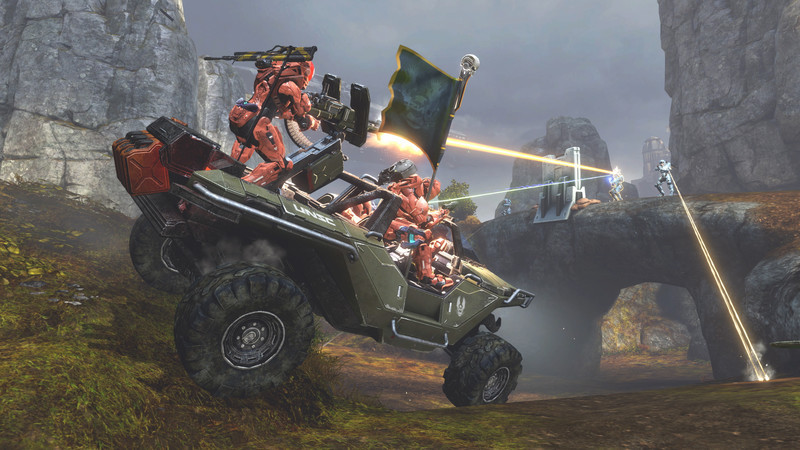 Sometimes Steam offers games at particularly impressive discounts thanks to seasonal sales. This is not one of those times. Instead, a two-week-long Xbox Game Studios publisher sale has resulted in some pretty impressive game discounts in some of the best game franchises to date.
Any long-time gamer has fond memories of the first-person shooter phenomenon that is Halo. Halo: The Masterchief Collection brings literally all the fun of the Halo franchise into one bundle. The Masterchief Collection features Halo: Reach, Halo: Combat Evolved Anniversary, Halo 2: Anniversary, Halo 3 with the Halo 3: ODST, and Halo 4.
The series follows the sprawling story of the Spartans, powerful mech-suit-wearing, gun-toting warriors of Earth, as they defend the solar system against a vicious alien foe dead-set on invading Earth and its colonies.
Halo: The Master Chief Collection is on sale on Steam for US$15.99 until May 4, 2023.
Gears 5 continues the battle against the invading alien force known as the Swarm on a world ravaged by a war spanning five games and many years. The game revisits a number of familiar characters and has far more complex character development than a war game has any right to.
The usual visceral, meaty combat is present in Gears 5, while new exploration mechanics and weapon variety bring some extra spice to a fairly short gameplay experience.
Gears 5 is on sale on Steam for US$20.99 until May 4, 2023.
When it comes to a balance between realism and fun in racing games, there are few that can claim to compete with Forza, and Forza Horizon 4 is no different. Despite not being the latest installation in the franchise — with 2021's Forza Horizon 5 superseding it — Forza Horizon 4 still features realistic graphics and a whole host of accurately-represented vehicles from a range of different classes.
Enjoy over 450 vehicles in the open-world Forza: Horizon 4 for only US$19.79 on Steam until May 4, 2023.
Controllers are the second best way to play racing games, so get your hands on the 8BitDo Pro 2 Bluetooth controller, available on Amazon.
Julian van der Merwe – Magazine Writer – 84 articles published on Notebookcheck since 2022
My interest in tech started in high school, rooting and flashing my Motorola Defy, but I really fell down the rabbit hole when I realised I could overclock the i7 930 in my Gigabyte pre-built PC. This tinkering addiction eventually lead me to study product design in university. I think tech should improve the lives of the people using it, no matter the field. I like to read and write about laptops, smartphones, software and trends in technology.
Julian van der Merwe, 2023-04-25 (Update: 2023-04-25)
3 AAA action games with over 60% discount in the Steam sale from Xbox Game Studios
Reviewed by
RP
on
April 26, 2023
Rating: