21 Pics That Exude Pure Happiness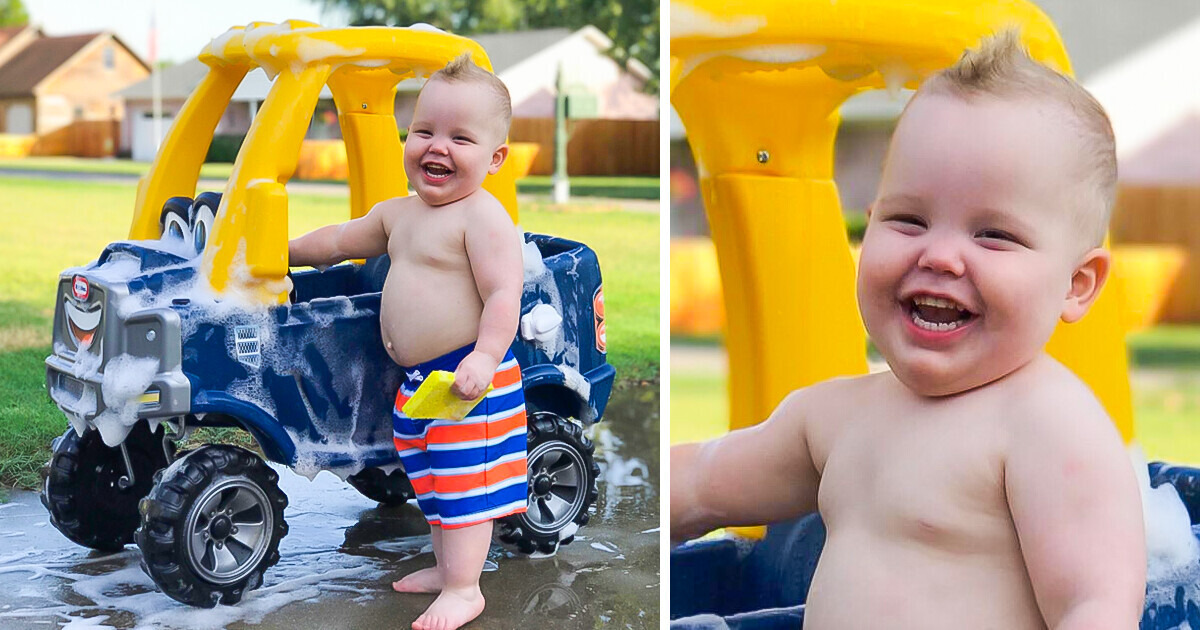 Achieving happiness is a common goal that we're all chasing, and it can manifest in different ways. However, capturing those instances of unadulterated bliss can be a daunting task. That's why we've put together a compilation of 21 pictures that will evoke a smile, a laugh, and a sense of utter joy.
1. "Our toddler in awe of his new baby sister on her first day home from the hospital"
2. "My daughter got her first backpack and now we match. Off to daycare and work."
3. "Took a pic of my son's first time riding a camel, my happiness is immeasurable."
4. "Proud dad moment, a photo I took of my son won first place in a local non-professional photo contest."
5. "My grandpa (91) and I just finished another project together, and I couldn't be more grateful!"
"This is our 7th project together. He's a carpenter & woodworker."
6. "Did K-12 with Eminem's daughter. Super nice guy, posing with me and friends at the daddy-daughter dance."
7. "Me, my daughter, and pure joy."
8. "My son and grandpa"
9. "My grandpa turned 90!"
10. "Little late but last day of chemo. Super excited!!"
11.
12. "Our dad with 2 generations on his back: 1980s & 2010s"
13. "Found this old picture of me with Jim Carrey when he was still on In Living Color."
14. "Double layer of cuteness"
15. "After 8 years in scouting, I'm now an Eagle Scout."
16. "Prom pic of me and my wife in 2003 aged 19, and 20 years later celebrating our 15-year wedding anniversary."
17. "My niece takes pictures of my cat, and then she shows him how he looks."
18. "Butterfly landed on my son's nose, lead to laughter and joy."
19. "My son found a ladybug for the first time. Pure joy in a picture."
20. "Got my first car today!! Now I just got to work on getting my license."
21. "In honor of World Down Syndrome Day, my brother and his fiancée. Together since their 1983 high school prom, 40 years!"
21 Pics That Exude Pure Happiness
Reviewed by
RP
on
April 20, 2023
Rating: