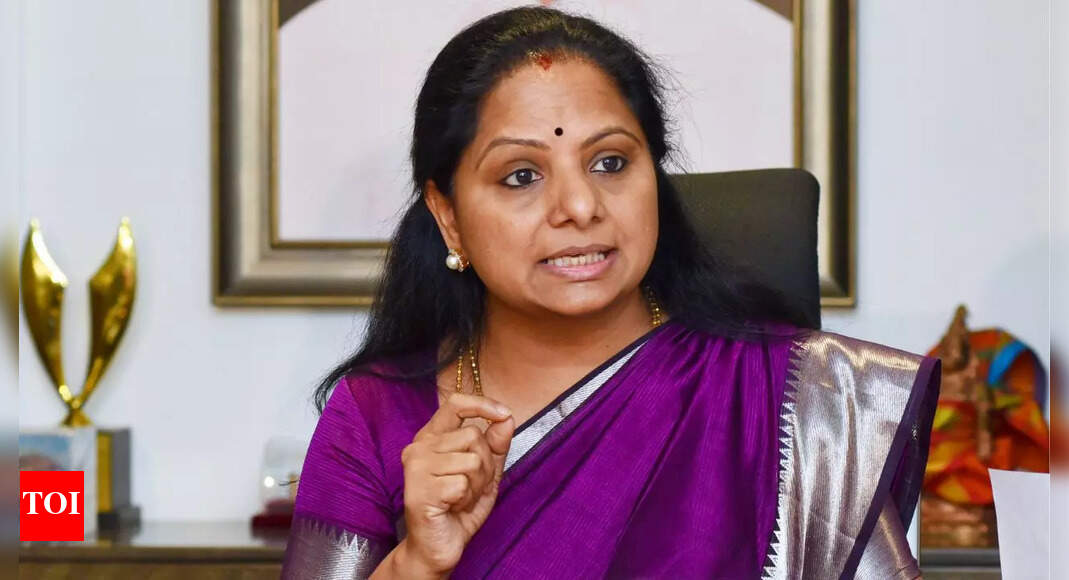 NEW DELH: A day ahead of the hunger strike here to demand for the introduction of the Women's Reservation
Bill
in the current session of Parliament, BRS leader K.
Kavitha
on Thursday praised Sonia Gandhi for pushing the bill during the UPA tenure.
Kavitha has invited 18 political parties, including Congress to join the one-day hunger strike to press the demand. She said around 6,000 people will come and her organisation Bharat Jagruti Manch has reached out to the like-minded parties and organisations.
"I salute Madam Sonia Gandhi for having backed the Women's reservation Bill despite leading a coalition govt at Centre," she said.
Kavitha said she has spoken to Congress President Mallikarjun Kharge and General Secretary K.C. Venugopal to send a representative to the protest.
The BRS leader, who is pushing for the women reservation bill, has to appear before the ED in the Delhi excise policy scam case. She has written to the Enforcement Directorate (ED) that she will appear before the agency on March 11.
Kavitha has written the letter in response to the notice issued by the ED asking her to appear before it on March 9.
The daughter of Telangana Chief Minister K. Chandrasekhar Rao, Kavitha had earlier apparently requested for a week's time to appear, but the ED rejected her request, and subsequently she sent another letter.
A statement in this regard was issued from Kavitha's office late Wednesday night.
"I, being a responsible Indian citizen, and as a woman of this Nation wish to exercise my rights provided under the law," she wrote.
"Further, I fail to understand as to why I have been summoned at such a short notice. It seems that certain political motives have been masquerading in the name of investigation. I categorically say that I have nothing to do with the present investigation.
"As stated, being a social worker and having prior commitments, I had already planned my schedule for the upcoming week, and the abrupt rejection of my request seems to be motivated by reasons best known to you, which demonstrates that it is nothing but 'political victimisation'," Kavitha said.