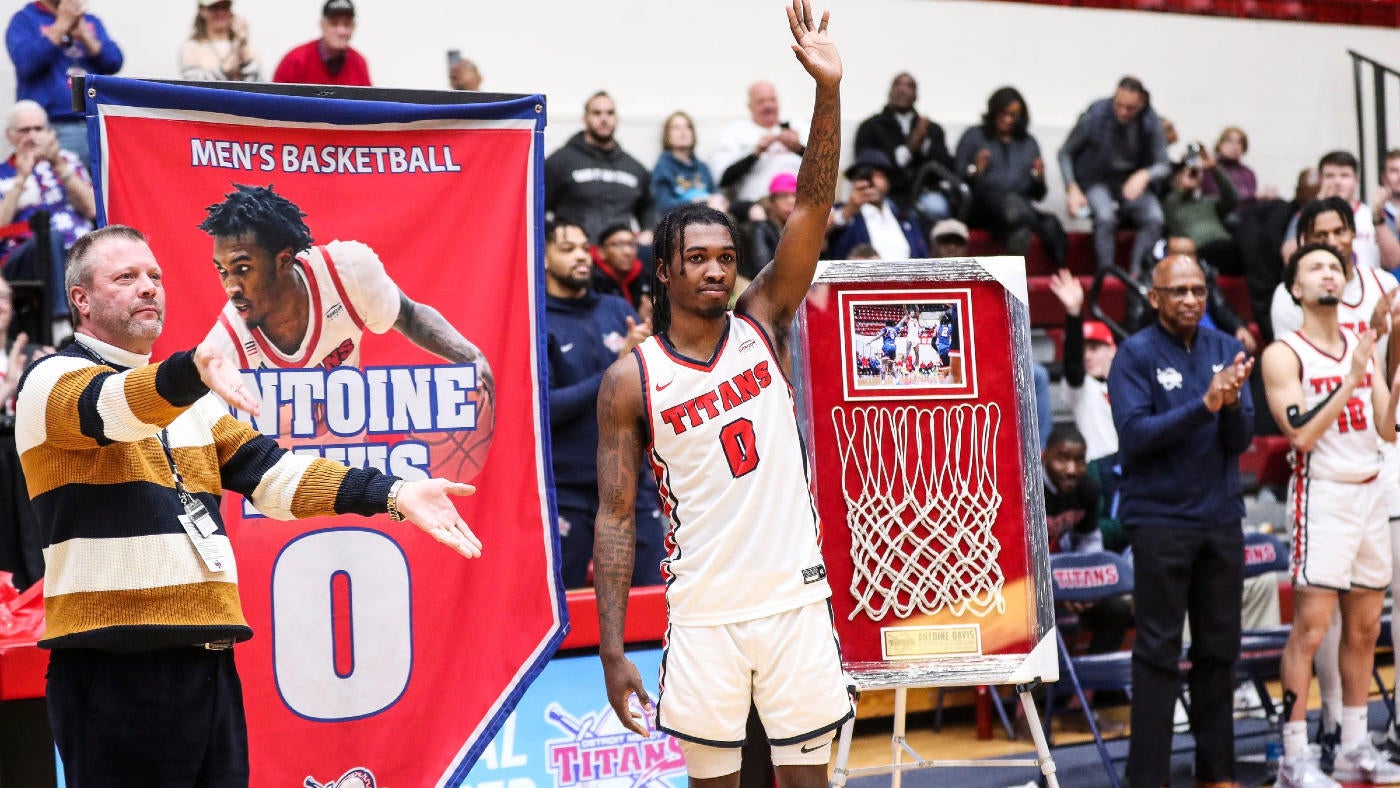 Davis will have a chance to beat Maravich's all-time scoring record during the Horizon League Tournament

Feb 28, 2023

at
9:36 pm ET

•

2 min read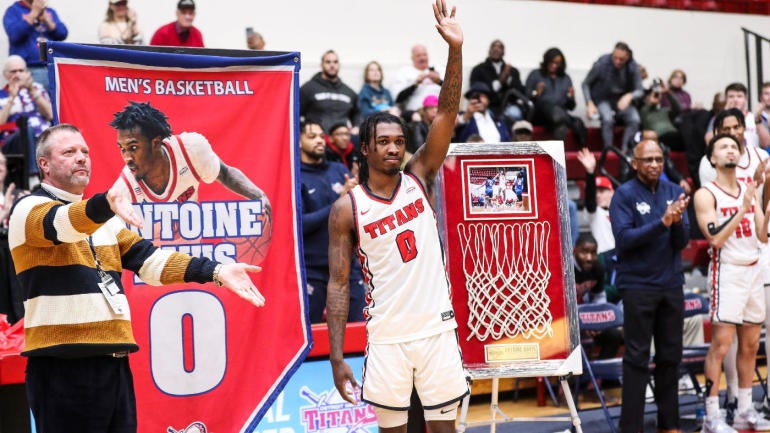 USATSI
After scoring 38 points in Detroit Mercy's 81-68 Horizon League Tournament victory over Purdue-Fort Wayne on Tuesday, Antoine Davis needs just 26 more points to break Pete Maravich's NCAA career scoring record. Davis made 14 of 27 shots from the field against the Mastodons and also finished with eight rebounds, eight assists and four steals while guiding the No. 8 seed Titans to a comfortable victory.
Detroit Mercy needed to win in order for Davis to get one more game and have a chance at passing Maravich. The Titans (15-18) will take on No. 1 seed Youngstown State on Thursday in quarterfinal action. Davis scored 32 against YSU in a home game on Jan. 12 and 15 in road game on Jan. 29. The Titans lost both games.
Davis leads the nation with 28.1 points per game this season but has upped his production even more as of late by averaging 34.4 points over his last nine games. One more game at that rate would make him the sport's new all-time leading scorer. Because the Titans have a losing record, their season will end with a loss against Youngstown State, meaning Thursday's game could be Davis' only opportunity at the record.
Maravich has held the all-time record with 3,667 points since 1970. The legendary LSU guard set the mark before the arrival of a 3-point line in college basketball and with just three seasons worth of games since he spent his first season on the school's freshman team at a time when freshmen weren't eligible for varsity competition.
Most points in NCAA Division I history
| Player, school | Years | Points |
| --- | --- | --- |
| Pete Maravich, LSU | 1967-70 | 3,667 |
| Antoine Davis, Detroit | 2018-current | 3,642 |
| Freeman Wiliams, Portland | 1974-78 | 3,249 |
| Chris Clemons, Campbell | 2015-19 | 3,225 |
| Lionel Simmons, La Salle | 1986-90 | 3,217 |
By contrast, this is Davis' fifth season of college basketball since he was granted an additional year of eligibility due to the COVID-19 pandemic. But there is no doubt he's among the sport's all-time great scorers. He's already the NCAA's all-time leader in made 3-pointers with a tally that increased to 578 after he drilled five more on Saturday.
Davis is the son of Detroit coach Mike Davis, who was formerly the coach of Indiana, UAB and Texas Southern.  After last season, Davis entered the transfer portal and even released list of schools he regarded as finalists that included BYU, Georgetown, Kansas State and Maryland. Ultimately, he chose to return to Detroit to cap off his historic career.
Our Latest College Basketball Stories