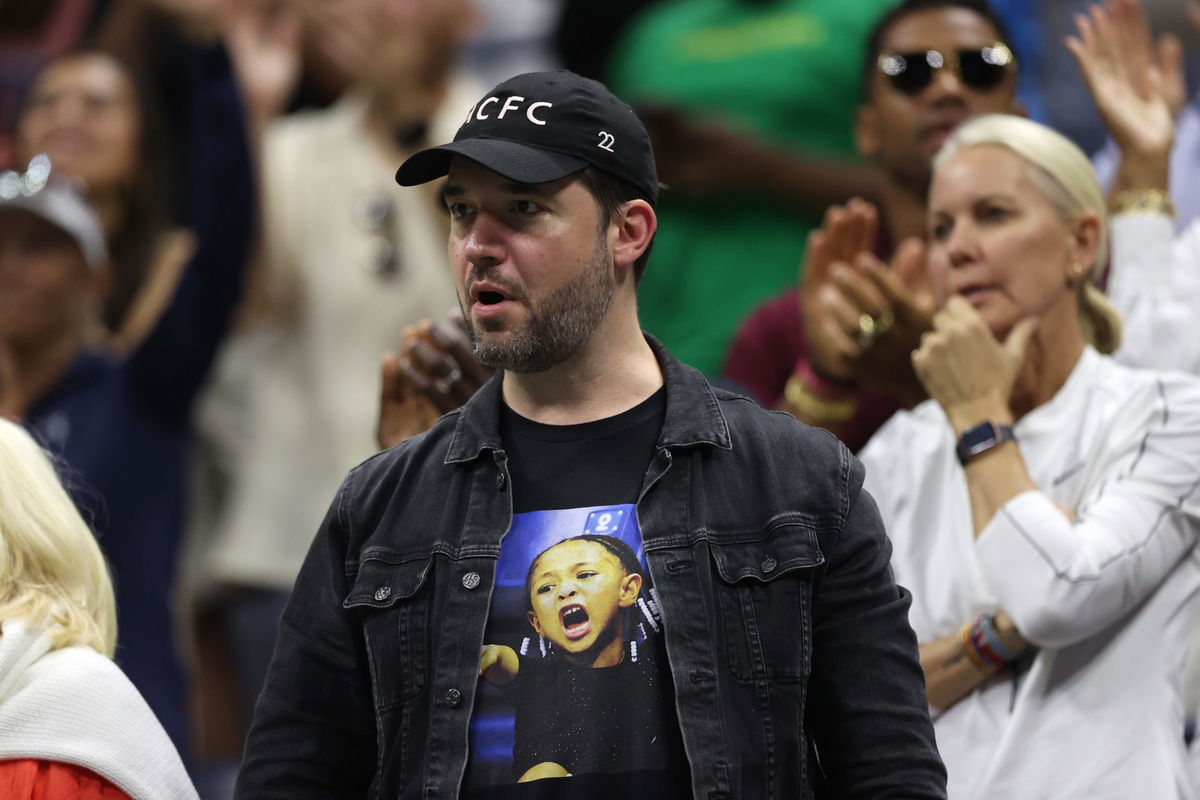 The American tennis legend Serena Williams' husband Alexis Ohanian is a huge sports fan. The 39-year-old not only follows tennis closely but also has an interest in other sports like soccer, golf, and football. As the NFL is one of his favorite sports leagues, he keeps reacting to the latest developments.
A strange tactic used this year was the use of a rollover grass field. While it looks like an engineering genius, Ohanian was not really happy with it. Here's what happened.
Alexis Ohanian reacts to the use of a new grass technique in this year's NFL
ADVERTISEMENT
Article continues below this ad
In a bizarre tactic, the NFL used removable rollover grass field for the matches. In a video, we can see how the grass field slides off the ground after the match so that it can get proper sunshine. The arrangement cost a huge $800,000.
The NFL has spent two years preparing the grass for tonight's field at the Super Bowl.

The grass was grown at a local sod farm in Phoenix.

It was installed two weeks ago, and the field has been rolled out each morning for daily sunshine.

Total cost = $800,000 pic.twitter.com/Um8zZala2O

— Joe Pompliano (@JoePompliano) February 12, 2023
While it looks like an engineering marvel with a good deal of money spent on it, Ohanian was not happy with the tactic. Here's how he reacted to the video on Twitter.
"The grass this year was scandalous." Ohanian tweeted.
DIVE DEEPER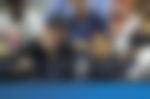 Other NFL fans were also not very happy with the arrangement as it caused a slippery field that lead to injury scares for many players. While it can't be termed a complete success, many fans might argue that it's necessary to keep trying to innovate. One or the other way, it helps bring positive changes to the sport.
Serena Williams and Alexis Ohanian won't push their daughter into sports
ADVERTISEMENT
Article continues below this ad
Serena Williams is probably the greatest tennis player in the modern era. Her husband Alexis Ohanian also has a huge interest in sports, especially women's sports. While they both vouch for more female athletes to take up sports, the two admitted that there are a few factors they will consider before Olympia takes up sports.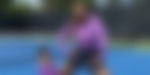 One of them was the unequal pay for female athletes. The 23-time Grand Slam champion was very clear that her daughter will take up sports, particularly soccer, only if they pay her what she's worth. Olympia has shown an early interest in soccer. However, it is too early to judge if the little one is going to make a career in sports.
ADVERTISEMENT
Article continues below this ad
WATCH THIS STORY: Mother of Two Caroline Wozniacki, Who Once Forced Serena Williams to Make a 'Big A**' Comment, Teases a Similar Feat in New York Again – 'Never Say Never..'
However, Serena fans would love to see another woman from the Williams family to hold a racket in her hand.