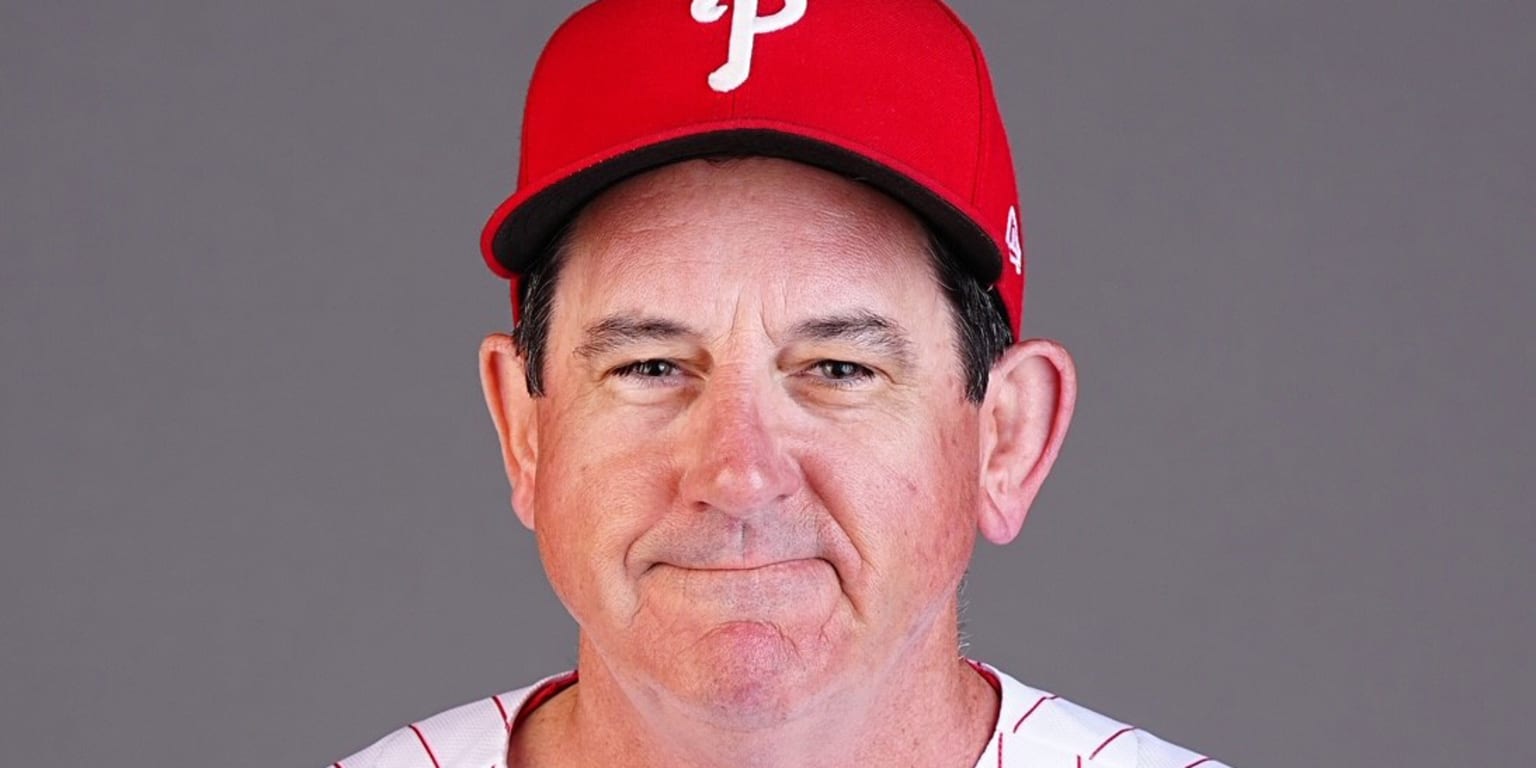 This story was excerpted from Todd Zolecki's Phillies Beat newsletter. To read the full newsletter, click here. And subscribe to get it regularly in your inbox.
Every spring, every Phillies player, coach and manager puts on their uniform and shuffles from station to station at BayCare Ballpark to have their photo taken.
It's Photo Day. It's the day when former Phillies reliever Jared Hughes chose to portray himself either as the most frightening man alive or as the most jovial man on Earth, depending on the mood.
Here are a few observations from the Phillies' Photo Day last Thursday:
Thomson grinned
If you are not on Twitter, then you probably missed a fun meme that gained traction last summer as manager Rob Thomson catapulted the listless 22-29 Phillies into National League champions. In his first five seasons with the Phillies, Thomson never smiled on Photo Day. In fact, he looked unhappy in most photos — particularly in 2021, when he looked like he was being held hostage near the batting cages.
"It looks like I'm late for dinner," Thomson said.
Phillies Twitter had fun with Philly Rob's serious looks, especially when the team won 14 of its first 16 games with Thomson as interim manager (examples here, here, here and here).
"Oh, I know I don't smile," Thomson said last week, smiling.
"I don't really have a reason," he said, still smiling. "I'll try and smile [Thursday]."
He paused, then added, "A little bit."
Thomson grinned this year. Progress.
Wet hair
Brandon Marsh chose historical accuracy for his photos, so he wet his hair before he ran through the gauntlet of photographers.
Marsh only plays with wet hair.
"I personally don't like it dry," he said. "When it's dry, it'll flare into my face and eyes. So if I wet it, it just stays down and out of my way. It looks kind of sweaty, too."
Marsh trimmed his hair for Photo Day. He did not, however, trim his beard.
Batter up
One of my favorite baseball cards is Dan Plesac's 1988 Fleer. Plesac appeared in 1,064 games in his 18-year career as a reliever, his final two coming with the Phillies from 2002-03. He had just 15 plate appearances. But there is Plesac on the '88 Fleer, posing with bat, batting gloves and eye black. 
Phillies reliever Craig Kimbrel carried a bat into his photoshoot with a Topps photographer. Kimbrel has made 709 appearances in his 13-year career. He's hit twice. 
"If they actually use the photo, it won't be as good as his," Kimbrel said. "Mine is going to be looking up in the air like [I] hit a popup. The photographer was like, 'Craig, what are you doing?' I was like, 'Can't I get a picture with the bat?' He's like, 'OK.' But I took pictures with my glove, too."