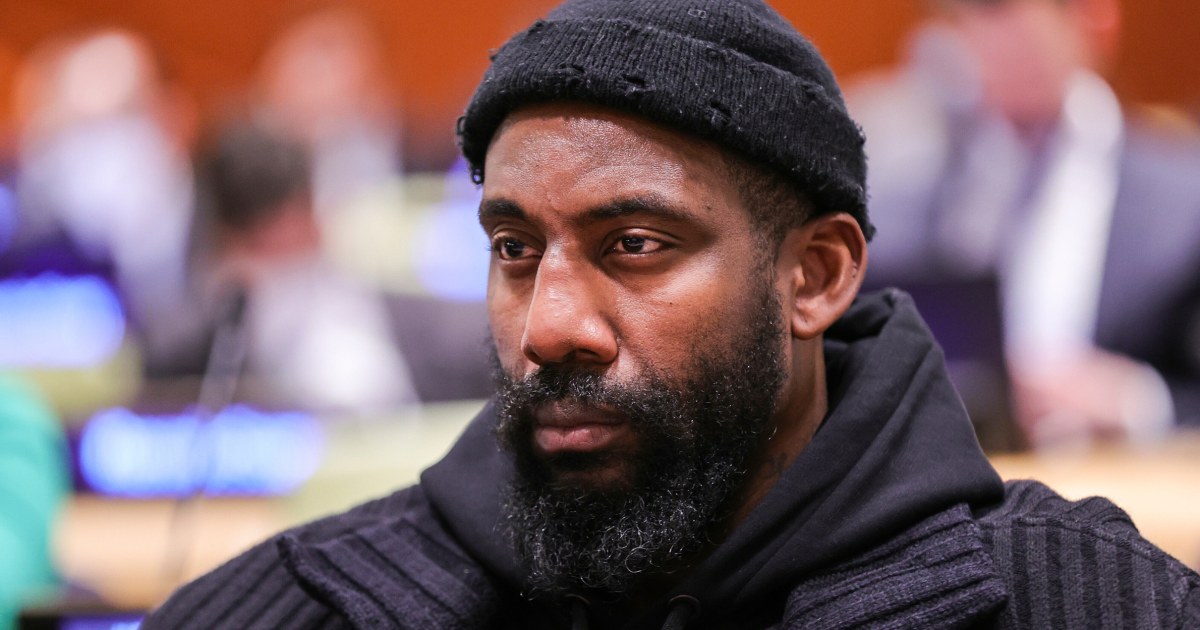 A battery case against former NBA player Amar'e Stoudemire related to an alleged incident involving his daughter last month has been dropped, a Florida state's attorney said Tuesday.
"The case was dropped due to the failure of the victim to cooperate in the prosecution of the criminal case," the Miami-Dade State Attorney's Office said in a statement.
Stoudemire, 40, a six-time NBA All-Star who retired from the league in 2016, said immediately after his arrest in mid-December that a full probe would show he's innocent.
On Tuesday, Stoudemire credited authorities for the outcome.
"Today, I'm grateful that after a full investigation, all charges were dismissed," Stoudemire said in a statement. "My faith in the goodness we all possess has never wavered and has never been greater."
Stoudemire's attorney, Alexander Fox, said in a statement that the dismissal was "consistent with Mr. Stoudemire's immediate and public denials of the allegations when they were brought and recognition of his innocence here."
Authorities have not identified the victim. The Miami Herald reported Stoudemire has two daughters. The affidavit does not make clear which one authorities believed was the victim.
An arrest affidavit alleged he attacked his daughter because she was being disrespectful to her grandmother.
Police who responded to Stoudemire's Miami-Dade County home Dec. 18 said he told them his daughter "had received a whooping from him for being disrespectful and a liar," according to the affidavit.
He allegedly punched her in the jaw and slapped her, causing a bloody nose, according to the police document. Officers said they "observed blood stains" on the victims' sweater and pants and that her mother showed them a picture of the girl crying with blood running down her face.
Stoudemire then went silent under his constitutional right to do so, the affidavit states. He posted $1,500 bond on a misdemeanor battery charge and was freed the day of his arrest.
After his retirement from an NBA career that included play for the Miami Heat, the Phoenix Suns, the Dallas Mavericks and the New York Knicks, the center and power forward played professional basketball in Israel.
After his arrest, Stoudemire said his Jewish faith would preempt him from ever doing anything so violent. On Tuesday he said "this chapter" in his life, in which his "family's world was turned upside down," was now closed.
"Fortunately, my family and most importantly, my incredible children are all doing well," Stoudemire said.

Diana Dasrath
Diana Dasrath is entertainment producer and senior reporter for NBC News covering all platforms.

Dennis Romero
Dennis Romero is a breaking news reporter for NBC News Digital.