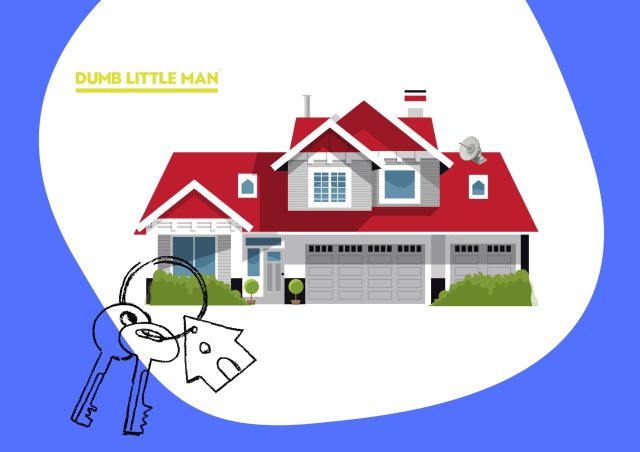 As a landlord or property manager, you always have a variety of tasks on your radar.
You have rent to collect, new applicants to screen, and rental finances to manage. Tackling all these tasks at once can quickly overwhelm your capacity to schedule them.
Instead of scrambling to fulfill your obligations each month, aim to build a repertoire of landlord tools you can utilize make your investments much easier to manage. With the right technology, tools, and informed practices, you can save valuable time and prevent unnecessary expenses from adding up due to mismanagement.
In this article, we review a few simple property management tips to help you save time, control costs, and take your rental business to the next level.
Why Efficiency Matters in Property Management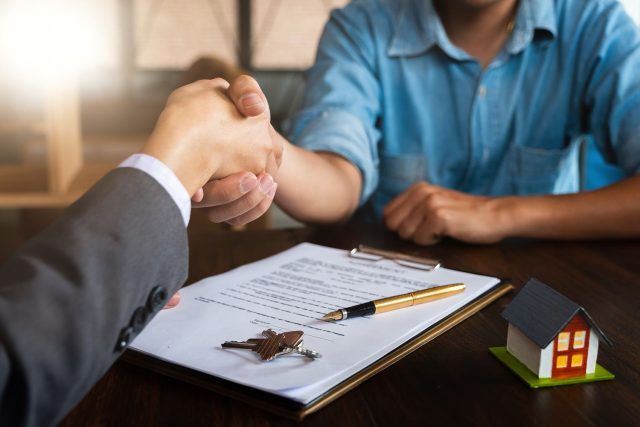 Before we launch into the five tips, let's discuss why it's important to have efficient property management. 
Cost of Management
If you're a small or newer landlord, many modern property management solutions are simply not affordable.
Most property managers charge between 8% and 12% of your monthly rent for management fees. This adds up to a substantial portion of your rental revenue. If your property manager uses a flat fee structure, don't expect to pay less than $100 a month. Plus, onboarding fees can reach up to $500 for simple set-up tasks like opening a bookkeeping account with the company, completing an initial inspection, or applying for the appropriate tax or business licenses.
These are not insignificant costs for a landlord just getting started. Maximizing efficiency in your properties can help you manage as much as possible on your own, so you can save your money for what you truly need help with.
Competition
Like it or not, your competitors are already incorporating the latest real estate technology. Few landlords don't know the benefits of listing syndication, online rent collection, and AutoPay. If you want to level with your competition, you need to leverage these tools, too. 
Financial Freedom
You probably started investing in real estate, at least in part, to achieve financial freedom. Ultimately, you don't want to be tied down by a tedious 9-5, which managing properties can often feel like. You want the freedom to travel, spend time with your family, start a business, or pursue another goal.
That's not to say real estate is no work at all. In fact, becoming a real estate investor requires sustained and focused hard work. But once you've established your investments, efficiency can help you free up your time without offloading tasks to hired hands.
Now that you know the "why", let's get into five effective ways to save time and money managing your rentals.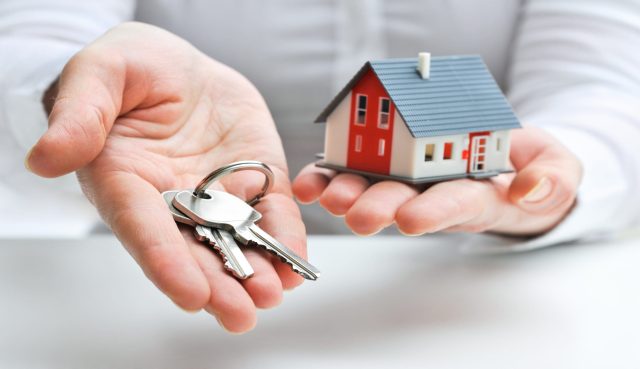 #1 Collect Rent Online
Online rent collection is one of the easiest and most popular ways to streamline rental management. Plus, it's in high demand—with eCommerce growing at 15% year-over-year, landlords who accept online payments are sought after by tenants.
Collecting rent online offers many benefits to your management. For one, tenants can automate rent payments such that they never forget to pay their rent. This means you'll spend less time tracking down late payments.
Another benefit is increased security. Payments made via credit, debit, or ACH transfer are easy to track and verify. Cash and check payments, on the other hand, are vulnerable to misplacement, theft, or even fraud. What's more, you'll waste time driving to and from the bank to deposit cash and check payments.
Recent surveys even suggest that rent is more likely to be paid by those with online rent payment options. There are virtually no downsides to this simple way to improve your monthly rent collection.
#2 Automate Rental Marketing
Automation is the landlord's friend in management.
The more you can automate, the fewer repetitive tasks you take on yourself. 
Rental marketing is one such task. For example, instead of posting listings individually on each site you'd like to advertise on, listing syndication allows you to write one listing and post it to multiple sites simultaneously. Most property management software platforms offer listing syndication on major sites like Zumper, PadMapper, Zillow, and more.
You can also automate the rental applicant pipeline. For instance, you can write emails to be automatically sent to applicants after they request a tour, submit an application, or view your listing. This way, you can make renters feel appreciated by staying in touch throughout application process without committing your attention to every step.
#3 Keep Diligent Records
Record keeping – It doesn't sound fun, but keeping accurate records of all your rental happenings can save you more trouble than you might think.
One example of the importance of records is during an eviction. Let's say one of your tenants is a chronic late rent-payer. Several warnings and late fees later, your tenant still hasn't paid their rent. You have no choice but to send them a notice to quit following the eviction process in your state.
You wait out the notice period, file an eviction lawsuit with the court, wait some more for the hearing date, and finally make it to court. But once you get there, if you don't have the appropriate records to prove your case, you might have to start the whole eviction process all over again. At minimum, you need a careful ledger of all payments, the original copy of the signed lease agreement verifying the rent rate, and maybe even accounting records proving that you haven't accepted any late payments. 
Think of the weeks to months of wasted time and money you spent on court/legal fees. The only way to avoid this disaster scenario is to be diligent about recordkeeping. Plus, it never hurts to improve your organization. 
#4 Practice Preventative Maintenance
Nothing wastes time and money faster than an unanticipated maintenance problem.
Whether it's a pest infestation, water leak, or burst pipe in below-freezing weather, maintenance emergencies are full of potential to absorb your savings.
Thankfully, there are many ways to prepare your properties for emergencies like these. The simplest is to start building an emergency fund. When disaster strikes, you'll already have money set aside to handle it.
Another strategy is to practice good preventative maintenance. While inspecting your properties every quarter may seem a time-consuming, routine inspections are actually a time- and money-saving habit. Inspections allow you to regularly check for water damage, roof or drywall damage, problems with the hot water heater, or activities that violate the lease and may cause damage to your property. By taking the time to notice issues early, you can prevent a minor issue from escalating into a major time and money-eating catastrophe.
Add a quality maintenance management tool to the mix, and you've got yourself a maximally efficient approach.
#5 Use Property Management Software
Property management software is the single best way to streamline your rental management and save time and money.
With features ranging from online rent collection and leasing to maintenance and marketing management, software gives you the capability—and time—to manage your properties entirely on your own, if you wish.
You get an owner portal to track rent payments, leases, and maintenance, while your tenants get their own portal to view upcoming payments and submit maintenance tickets. You can also use your software to automate reminders, communicate with tenants, prepare tax documents, and organize your rental finances.
As a bonus, software is usually much more affordable than the average property management company. Some platforms, such as Innago, are entirely free for landlords.
There's no better way to keep your rentals organized and running smoothly than investing in property management software. 
Conclusion
When you're in the lucrative arena of real estate investing, there's little room for wasted resources. As time and money are your biggest ones, learning how to maximize them with these five tips will lead to bigger and better rewards. 
Like this Article? Subscribe to Our Feed!
Author: Dumb Little Man
Life tips and life hacks for happiness and prosperity.