Authorities have identified the gunman suspected of killing 10 people in a ballroom dance venue during Lunar New Year celebrations in Monterey Park, California, as 72-year-old Huu Can Tran.
He was found dead of a self-inflicted gunshot wound in a van in Torrance after he fled the scene of an attempted second shooting on Saturday night.
Los Angeles County Sheriff Robert Luna identified the man as Tran and said no other suspects were at large.
Luna said the motive remained unclear for the attack, which also wounded another 10 people.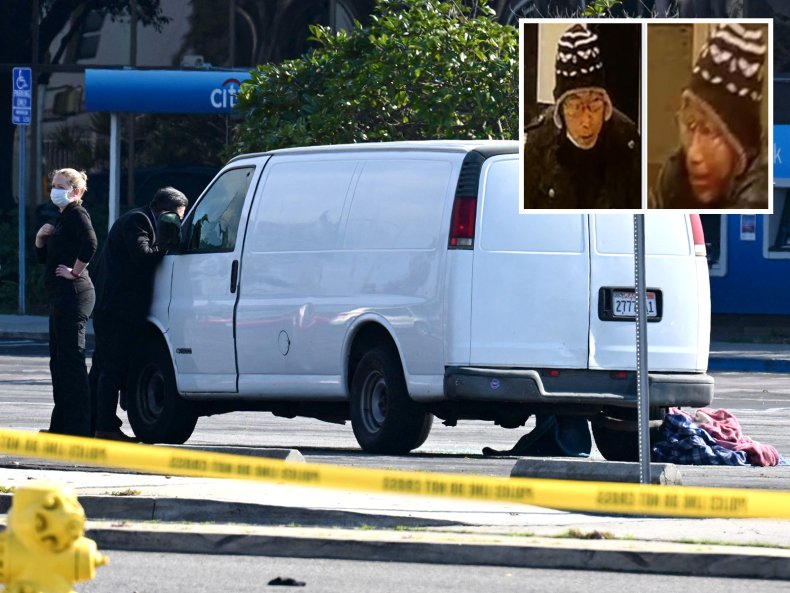 Officers arrived at the Star Ballroom Dance Studio in Monterey Park within three minutes of receiving the call, Monterey Park Police Chief Scott Wiese said Sunday evening. "When they came into the parking lot it, was chaos," Wiese said.
Luna said the gunman entered the Lai Lai Ballroom in the nearby city of Alhambra about 20 to 30 minutes after the first attack.
But people wrested the weapon away from him and witnesses said he fled in a white van. The van was found in Torrance, another community home to many Asian Americans, about 22 miles from that second location.
Law enforcement officials surrounded the vehicle for hours before entering it. The Associated Press reported that a person's body appeared to be slumped over the wheel and was later removed.
This is a breaking news story and will be updated.