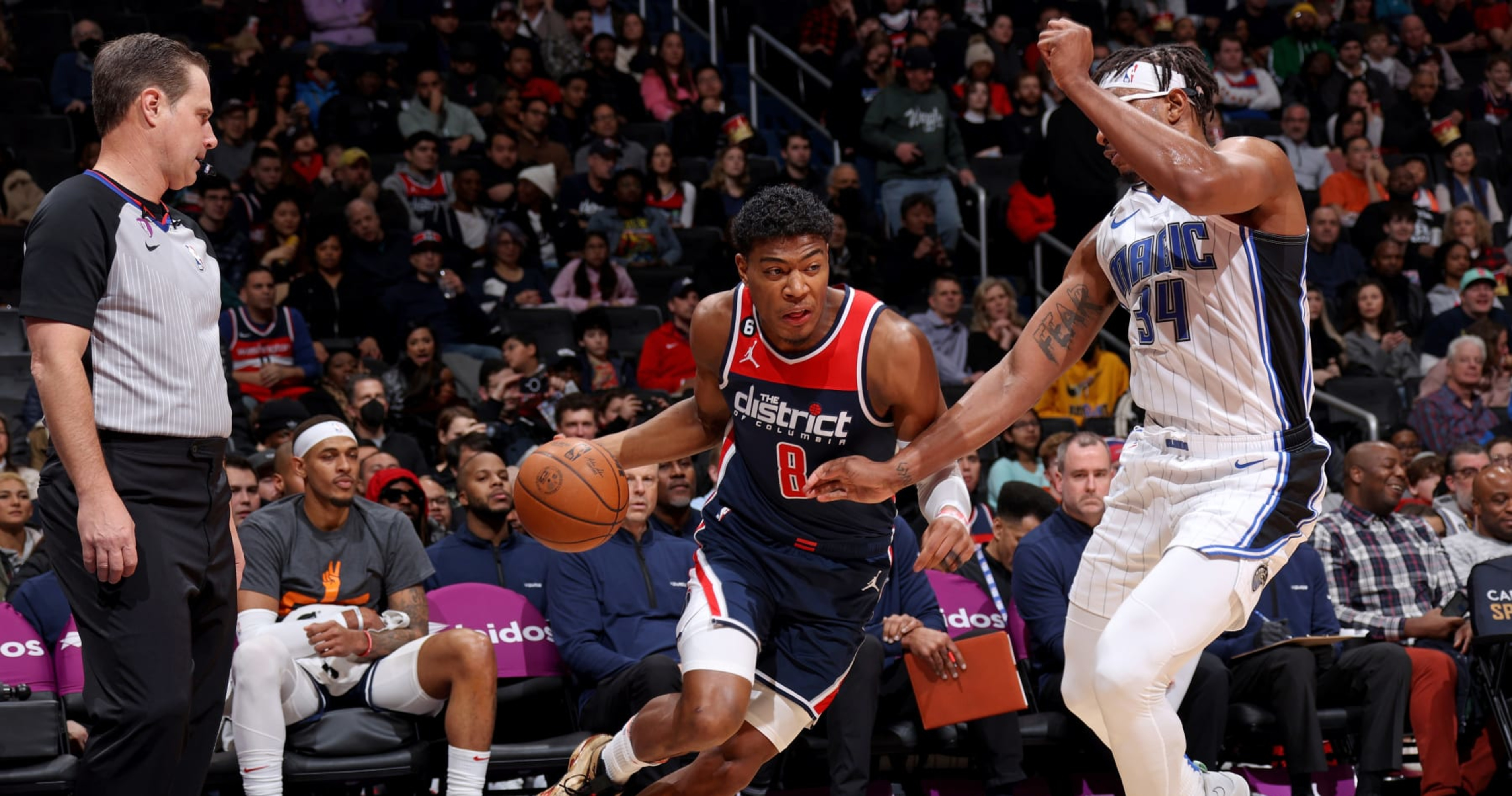 Tyler Conway
@@jtylerconway
Featured Columnist IV
January 25, 2023

Stephen Gosling/NBAE via Getty Images
Count Draymond Green among the fans of the Los Angeles Lakers' acquisition of Rui Hachimura.
The Golden State Warriors forward said the Lakers "won" the trade that sent Hachimura to Los Angeles during his podcast released Tuesday.
"I will say the Lakers won the trade," Green said (starting at 23:18). "… I actually think Kendrick Nunn is going to go to Washington and play well. I think Kendrick Nunn is going to go to Washington and rediscover the Kendrick Nunn that we saw in Miami. … But as of right now, as it stands, the Lakers won the trade—for the right now.
"Why do I think that? Because the Lakers kind of have a logjam right there in the point guard spot with Dennis [Schröder], [Patrick Beverley] … and it just wasn't working out for Kendrick Nunn."
Green added: "I also felt like the Lakers know that they have to make some moves, and this is a way of doing it and still holding on to those two first-round picks that they haven't wanted to get rid of.
"… The Rui trade is very good for the Lakers because any time you can get length and athleticism, it's always helpful. Rui can defend multiple positions, and Rui can stretch the floor and knock the three down."
The Lakers traded Nunn and three second-round picks to the Wizards for Hachimura on Monday. A 2019 first-round pick, Hachimura averaged 13.0 points, 4.3 rebounds and 1.2 assists per game in 30 appearances with Washington this season.
The Lakers are surely hopeful Hachimura will improve on his 33.7 percent shooting from three-point range when playing with LeBron James and Anthony Davis. Hachimura shot 44.7 percent from three last season and regression toward that figure would go a long way in filling one of the Lakers' biggest holes.
🚨 SPORTS NEWS ➡️ YOUR INBOX
The latest in the sports world, emailed daily.