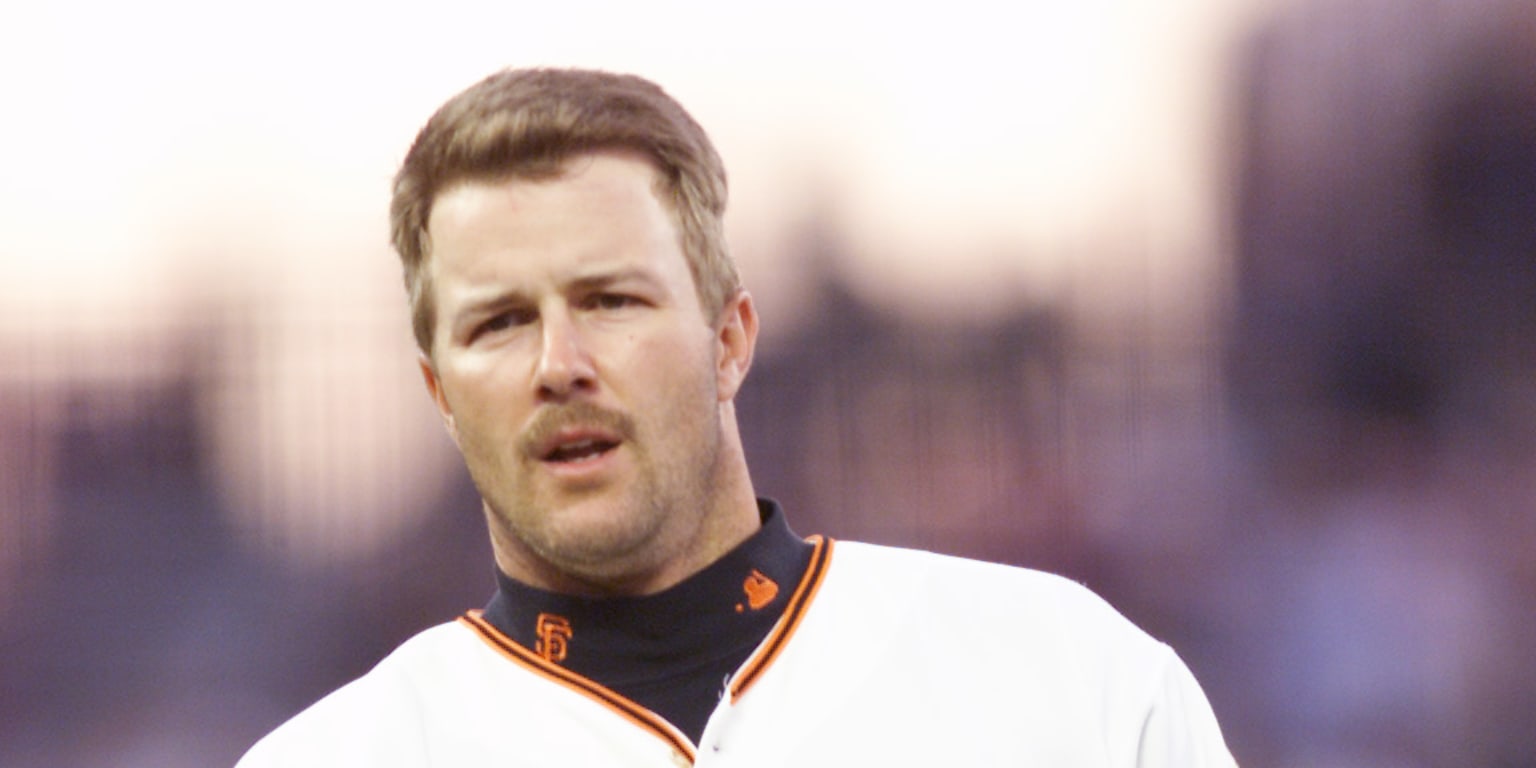 In the previous nine years, the highest vote percentage Kent received was last year, with 32.7 percent of the vote, a far cry from the 75 percent needed to be elected. If Kent is not elected, he will be off the BBWAA ballot, but there remains the possibility of being elected by an Era Committee down the road.
For his part, Kent sounded like a man resigned to waiting it out.  
"Too much head-scratching embarrassment," Kent said in a text message to MLB.com, "as baseball is losing a couple generations of great players that were best in their era because a couple of non-voting stat folks keep comparing those players to players already voted in from generations past. Unfair to the best players in their own era and those already in."
Don't tell Astros manager Dusty Baker that Kent doesn't belong in the Baseball Hall of Fame. The way the skipper sees it, Kent should have been enshrined in Cooperstown a long time ago. One could understand why Baker feels this way.
Kent had a stellar career, primarily with the Mets, Giants and Dodgers and including short stints with the Blue Jays, Indians and Astros. He played hard and played the game right, utilizing every bit of talent that he had. He was a player who played smart and walked away from the game with no regrets.
During his 17 years in the big leagues from 1992-2008, Kent hit 351 of his 377 home runs as a second baseman, which is tops at the position. At a position not known for power production, Kent has a legitimate case as the greatest run-producing second baseman in baseball history.
"Jeff Kent was one of the best clutch men I ever had that played for me, and I love Jeff Kent," said Baker, who managed Kent from 1997-2002 when both were with the Giants.
How good was Kent? He reached the century mark for RBIs eight times, better than some of the all-time great second basemen — Joe Morgan, Ryne Sandberg and Charlie Gehringer. As great as Roberto Alomar was on both sides of the ball, he drove in 100 runs just twice in his career. Kent's .290 career batting average is higher than Hall of Famers like Morgan and Craig Biggio, neither of whom hit 30 home runs in a single season.
Using wRC+, Kent is among the all-time greats at his position. The stat is adjusted, so a wRC+ of 100 is Major League average and 150 would be 50 percent above MLB average. Rogers Hornsby leads all second basemen at 173 wRC+, followed by Nap Lajoie and Eddie Collins at 144, then Jackie Robinson and Morgan at 135. Hall of Famers, one and all. Gehringer, another Hall of Famer, stands at 124, with Kent right behind him at 123. Alomar is at 118, as are Lou Whitaker and Chase Utley. Biggio and Sandberg are at 115.
During his six years in San Francisco, Kent and Barry Bonds were a powerful 1-2 punch in the middle of the Giants' lineup. Together they won a combined three MVPs, with Kent winning the top prize in 2000. That year, Kent finished second behind Bonds in wins above replacement (7.2 vs. 7.7 according to Baseball Reference) and hit a career high .334 with 33 home runs and 125 RBIs.
"Whatever Barry left out there, Jeff picked them up with two outs," Baker recalled. "Jeff Kent is a clutch man."
Baker believes that Kent's personality may have prevented the writers from seeing how good he was on the diamond. It's not a secret he didn't have the best relationship with the media.
"Man, this cat should be in the Hall of Fame," Baker said. "I'm not pushing for him because he played for me, I'm pushing for him because my daddy told me to do what's right."
Another knock on Kent is that he was a below-average defensive second baseman, but he does rate — according to FanGraphs — as about MLB average, with a 1.2 career defensive WAR. Neither Baker nor Cito Gaston — Kent's first Major League manager when both were with the Blue Jays in 1992 — lifted him for a defensive replacement in late innings.
"Listen, he was a big second baseman. He caught whatever came his way," Baker said. "He had one hell of an arm and turned the double play. This is what kills me about the Hall of Fame. What is convenient, they use it against you. To me, Jeff Kent is in the Hall of Fame. What you see is what you get [regarding Kent]."
"Kent's defense is what impressed me," Gaston said. "He played good defense for me. Sometimes people get on people's range. He had solid hands. He made a couple of good plays. That's why I kept bringing him back [during Spring Training in '92]. Then he started to hit the ball to go along with the defense. That's made him that much better. As you have seen in his career, he did great."
MLB Network analyst Harold Reynolds, who watched Kent from afar when Reynolds played in the American League, said Kent made all the plays and there were different strategies and expectations defensively when Kent played the game.
"When we played defense during the time Jeff Kent played, you had to make plays," Reynolds said. "There wasn't a shift rule. There was no slide rule protecting the second baseman, none of that. You had to be able to do it all. And you had to do it with the players sliding into you and trying to take you out. That was the runner's mission at first base.
"You had to catch ground balls. You had to have the range. He played on AstroTurf. He played on grass. Was Jeff one of the top-flight guys? No. But what he provided and how he played, he was plenty fine. Otherwise, managers would have never put him there. He had third baseman power playing second base."